There is nothing like an easy hike to clear my head and get the chi flowing – it is a great start to the new year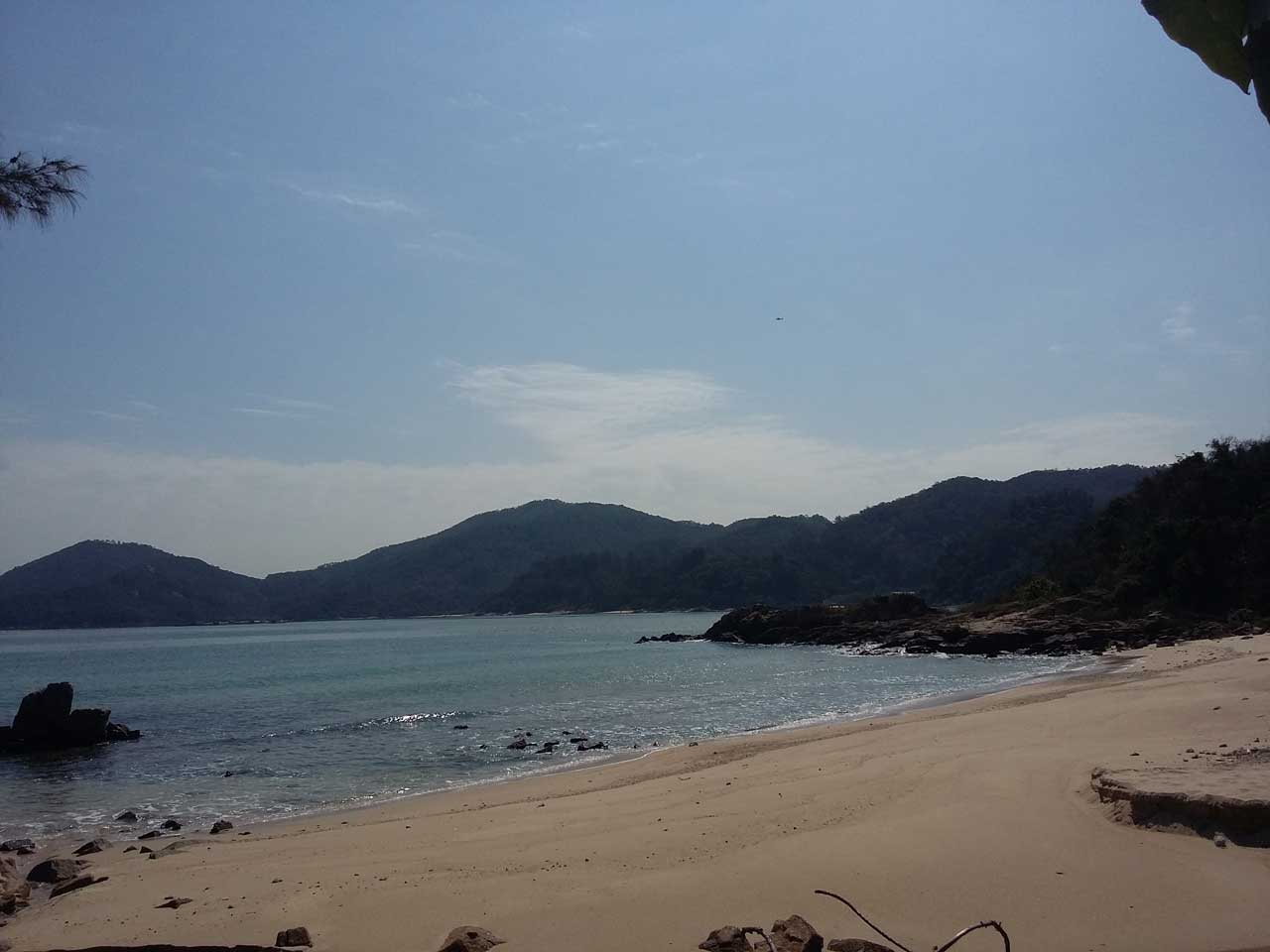 Local developers have cleaned up this beach in preparation for 40 new small houses … currently under construction.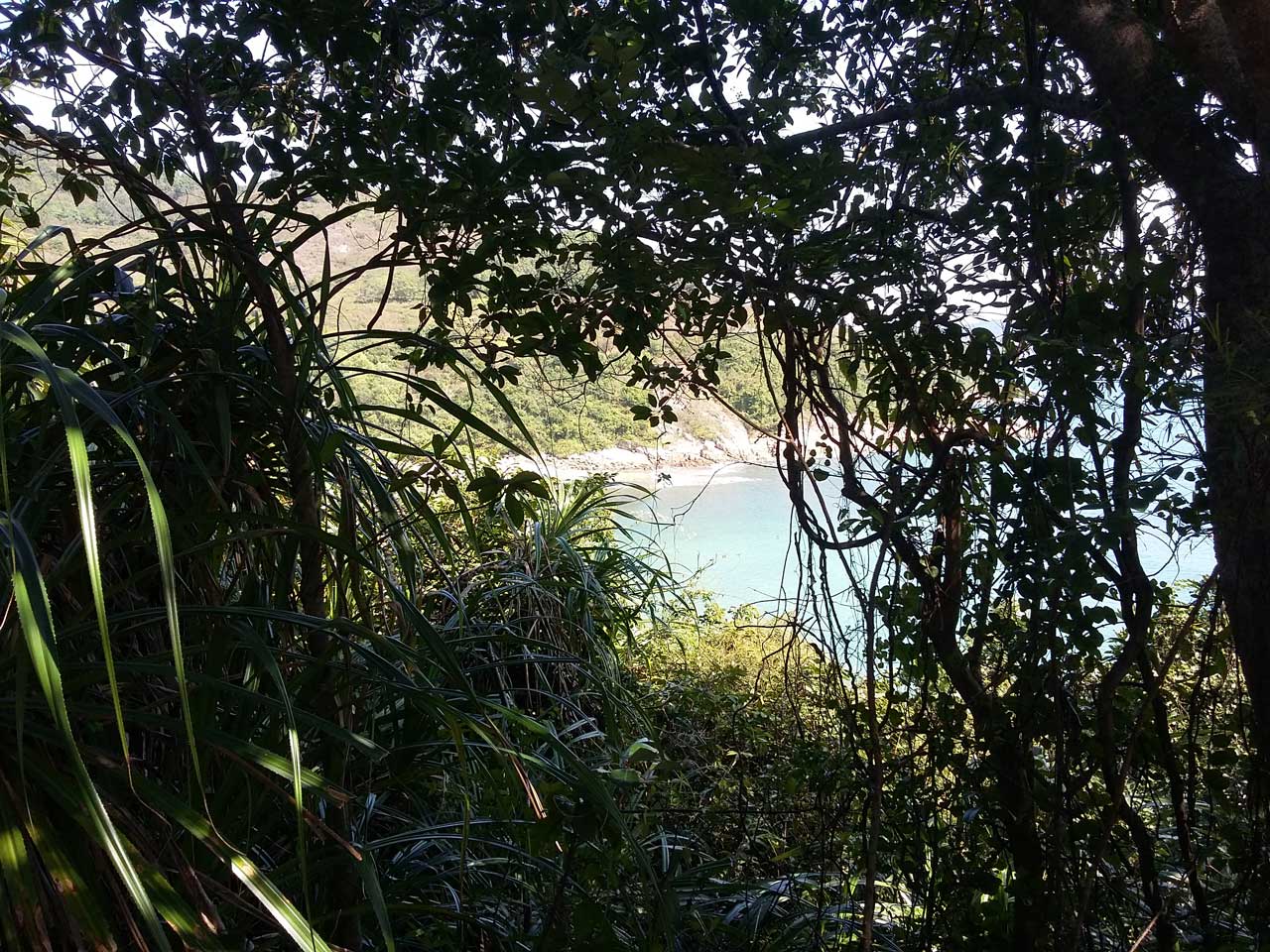 This hidden beach can only be seen from here.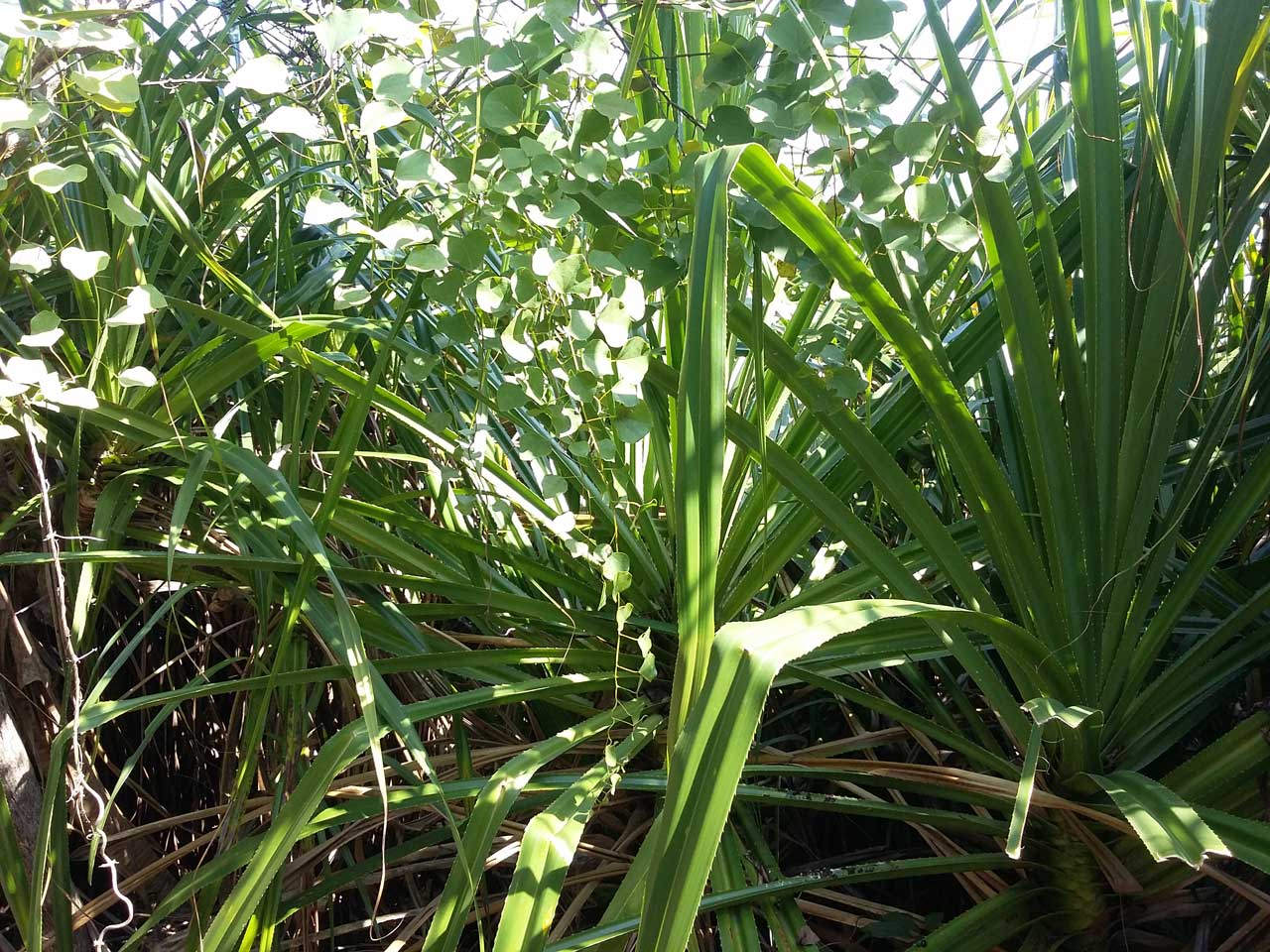 These are the sharpest leaves … and still the water buffalo manage to eat them.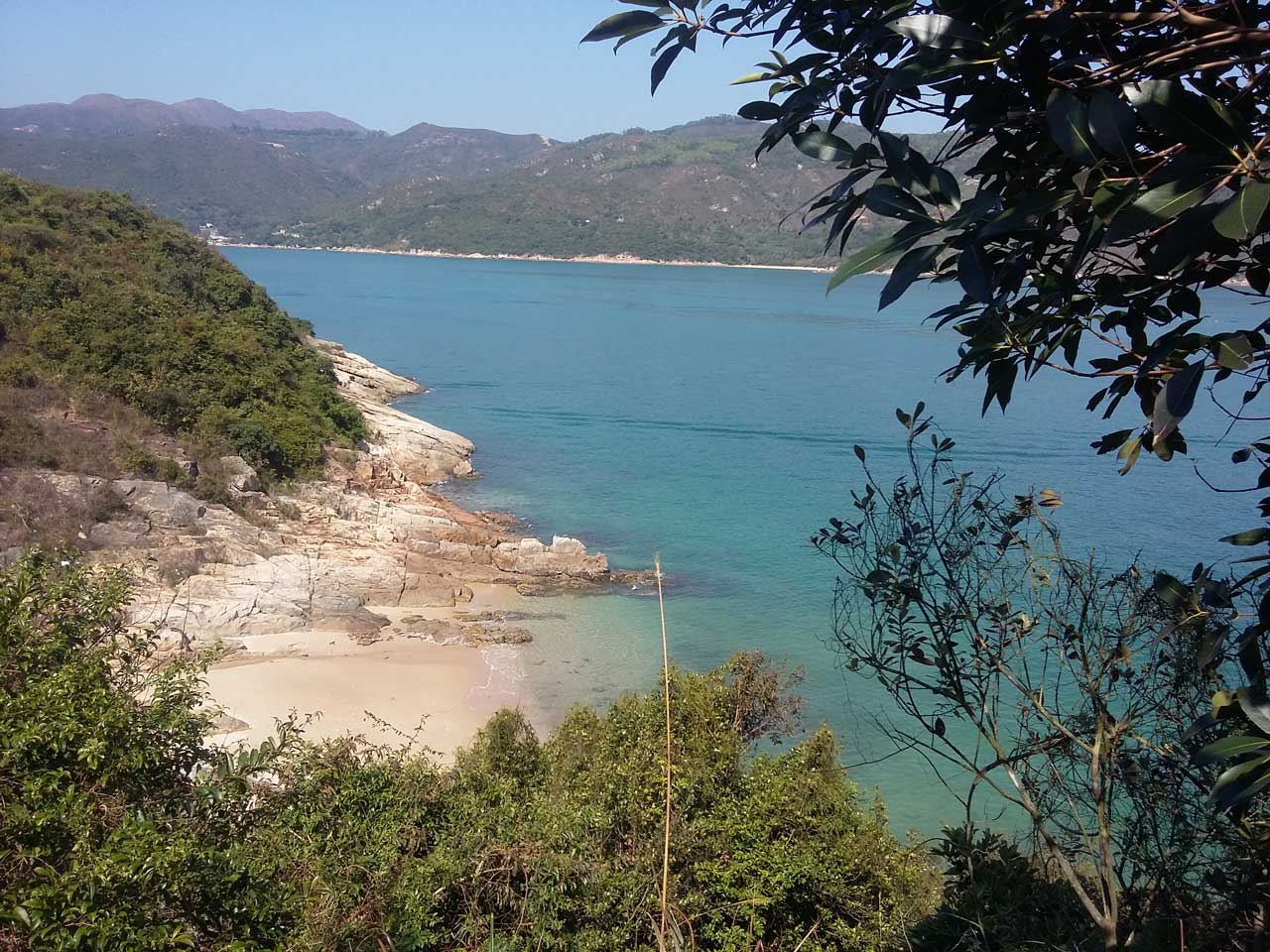 On rare days, one might look at the color of the water and be convinced that we live in South East Asia.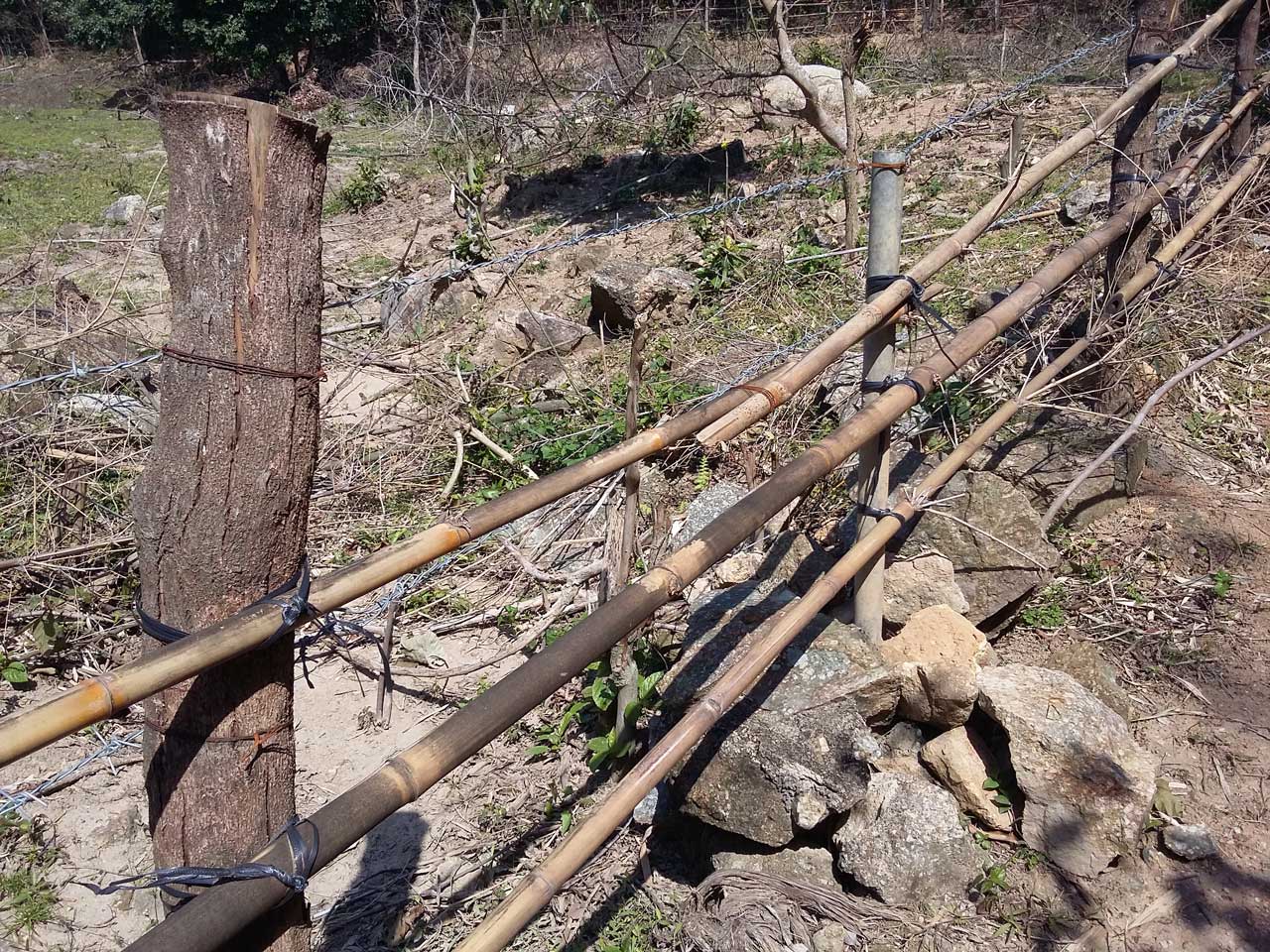 The farm girl in me is attracted to this mixed-material fence — tree branch, metal pipe, barbed wire and bamboo — and curious about who anyone would be trying to keep out (or in) this far from anywhere.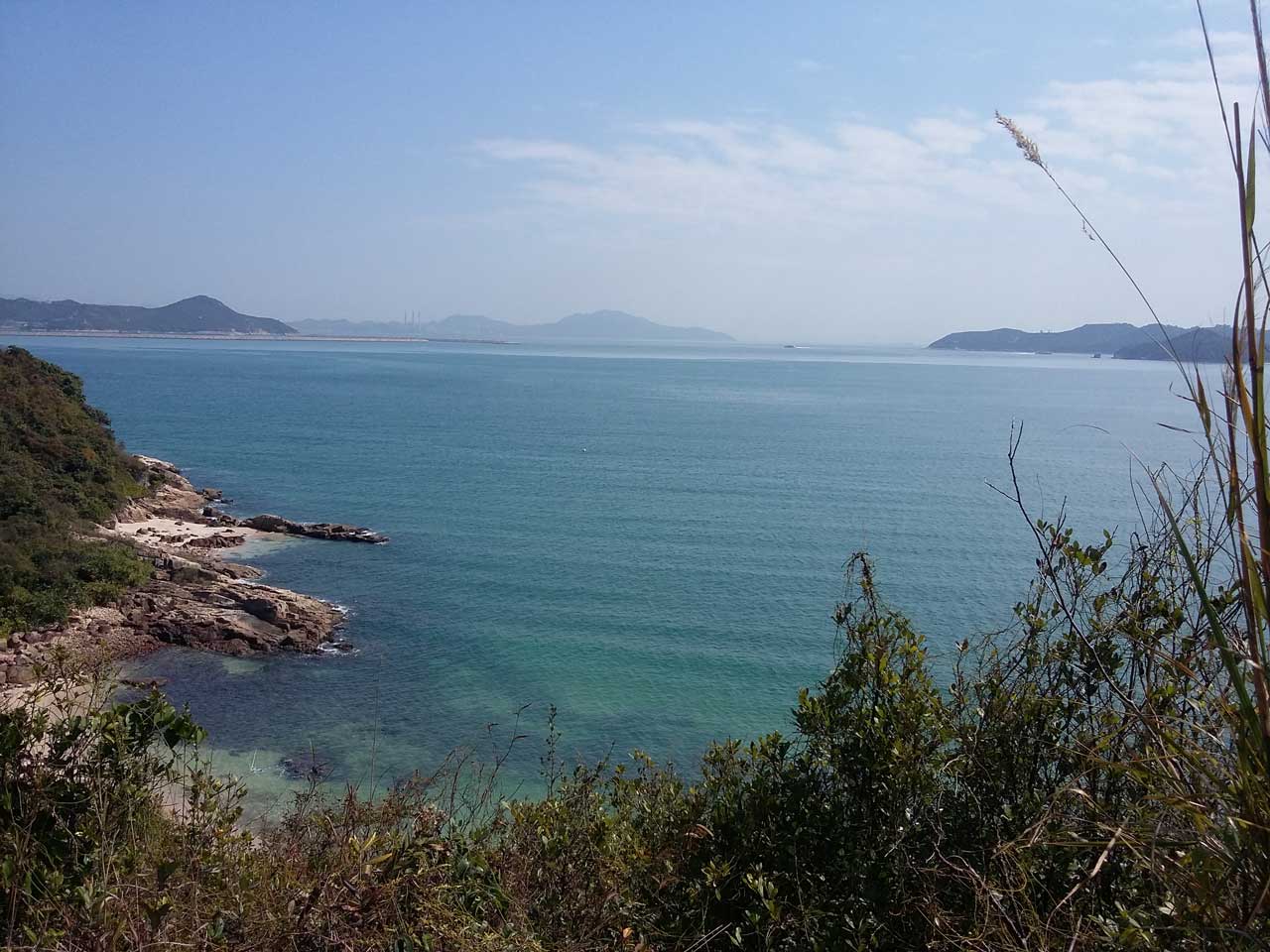 On a winter day, we enjoy blue sea and an almost blue sky … Hong Kong style.