In the early morning hours of 24 September 2008, Typhoon Hagiput made landfall 180 km south-southwest of Hong Kong. Because the storm's arrival coincided with high tide, damage to buildings and other structures was particularly heavy: HK Observatory.
Here is what happened on the South Lantau coast.
I don't have photos of Mui Wo and the 1 metre thick pile of polystyrene that looked like snow covering the entire bus depot area.
A picture says a thousand words …
[ Pui O | Cheung Sha | Tong Fuk]
Cheung Sha
It is worth noting that the bricks and stones on the floor in the first photo were carried in on the waves, breaking windows near the ceiling at Cheung Sha Upper Beach.
The facility sits around 2 metres above sea level.
—–
---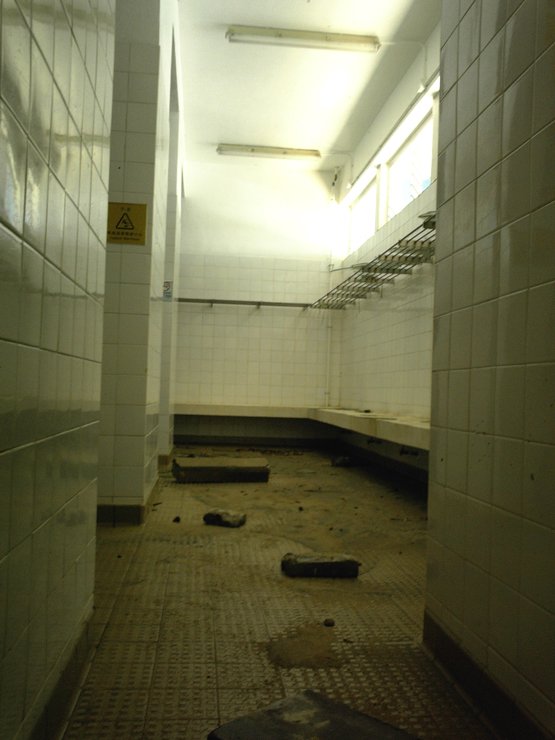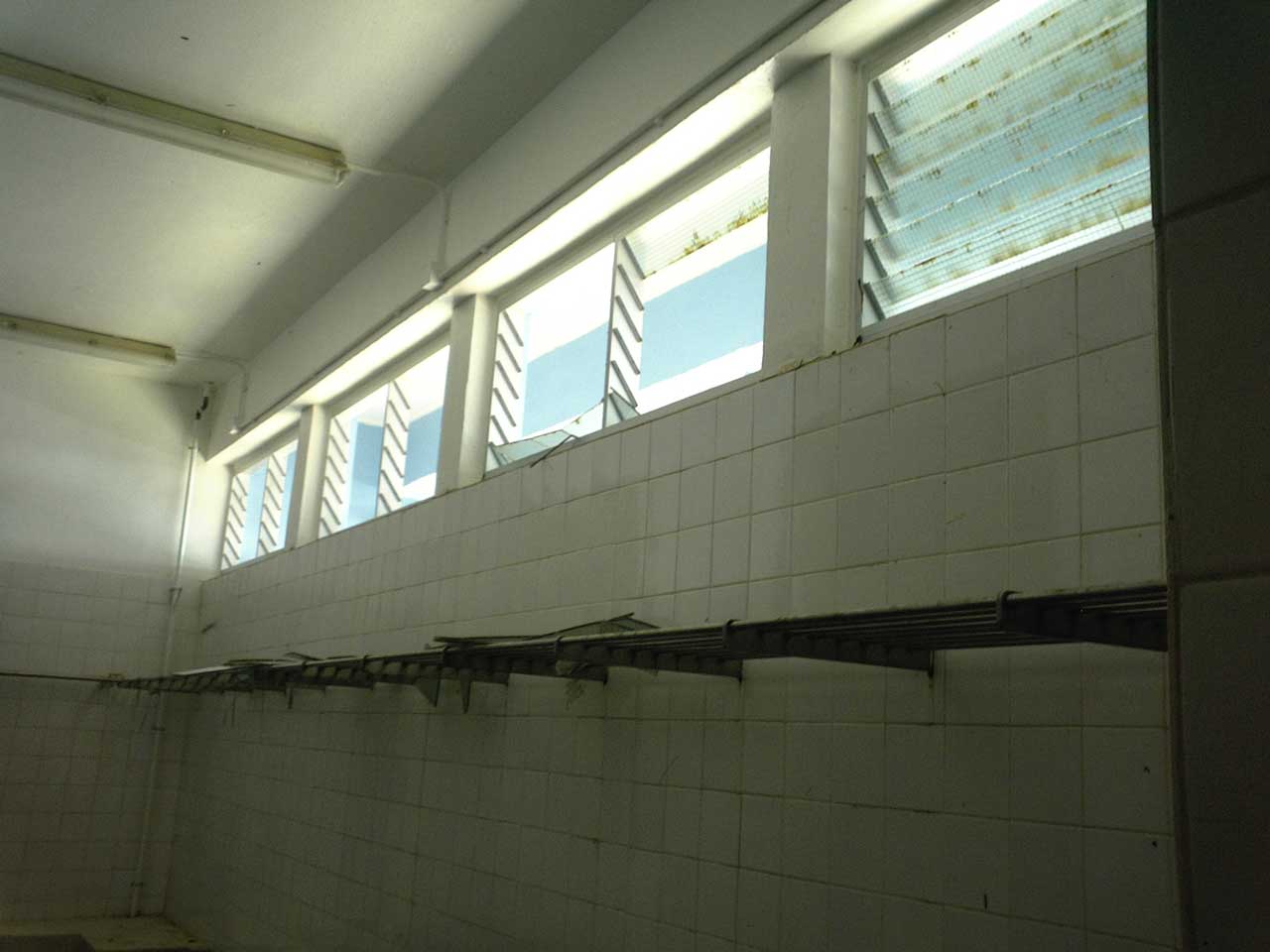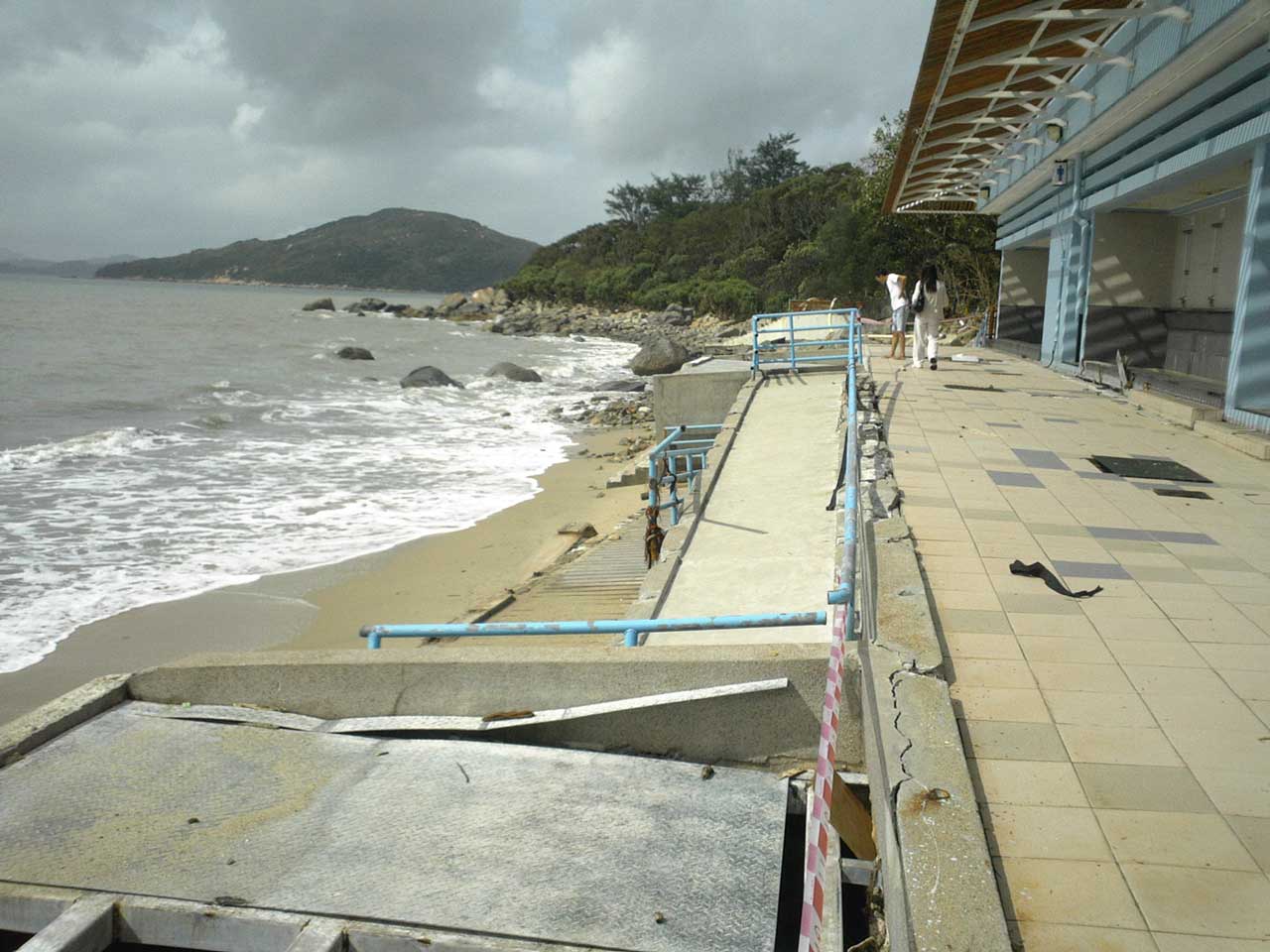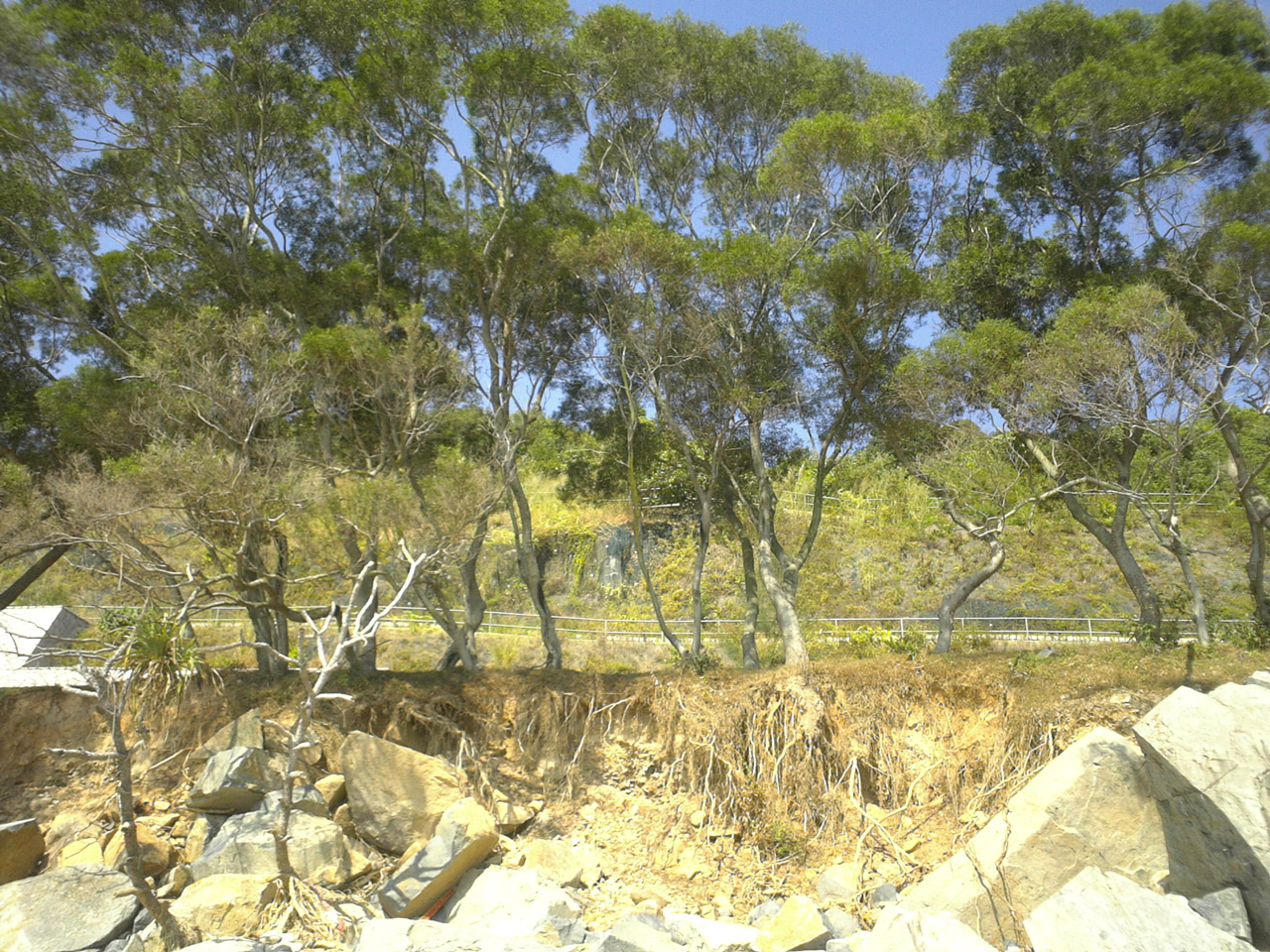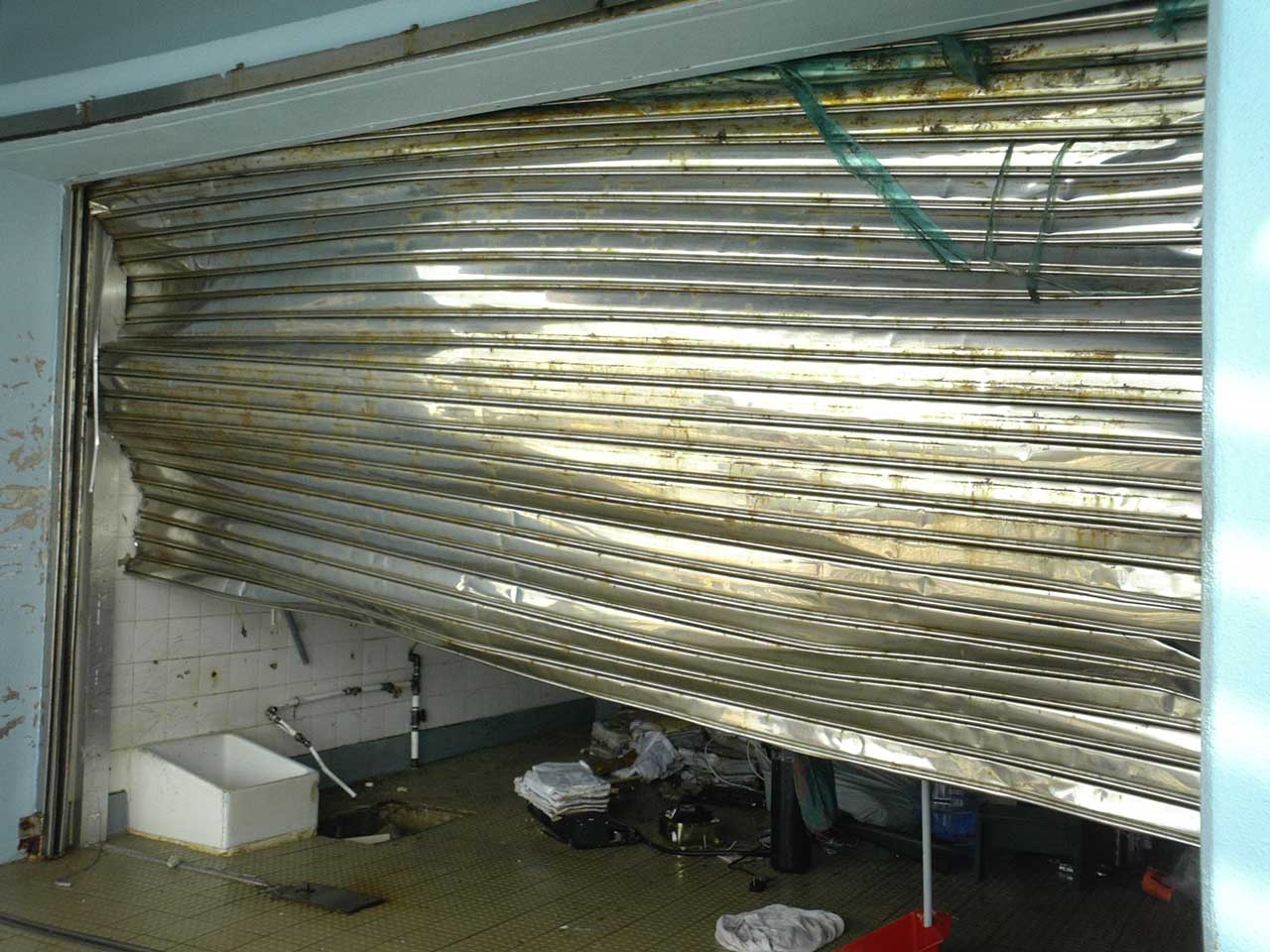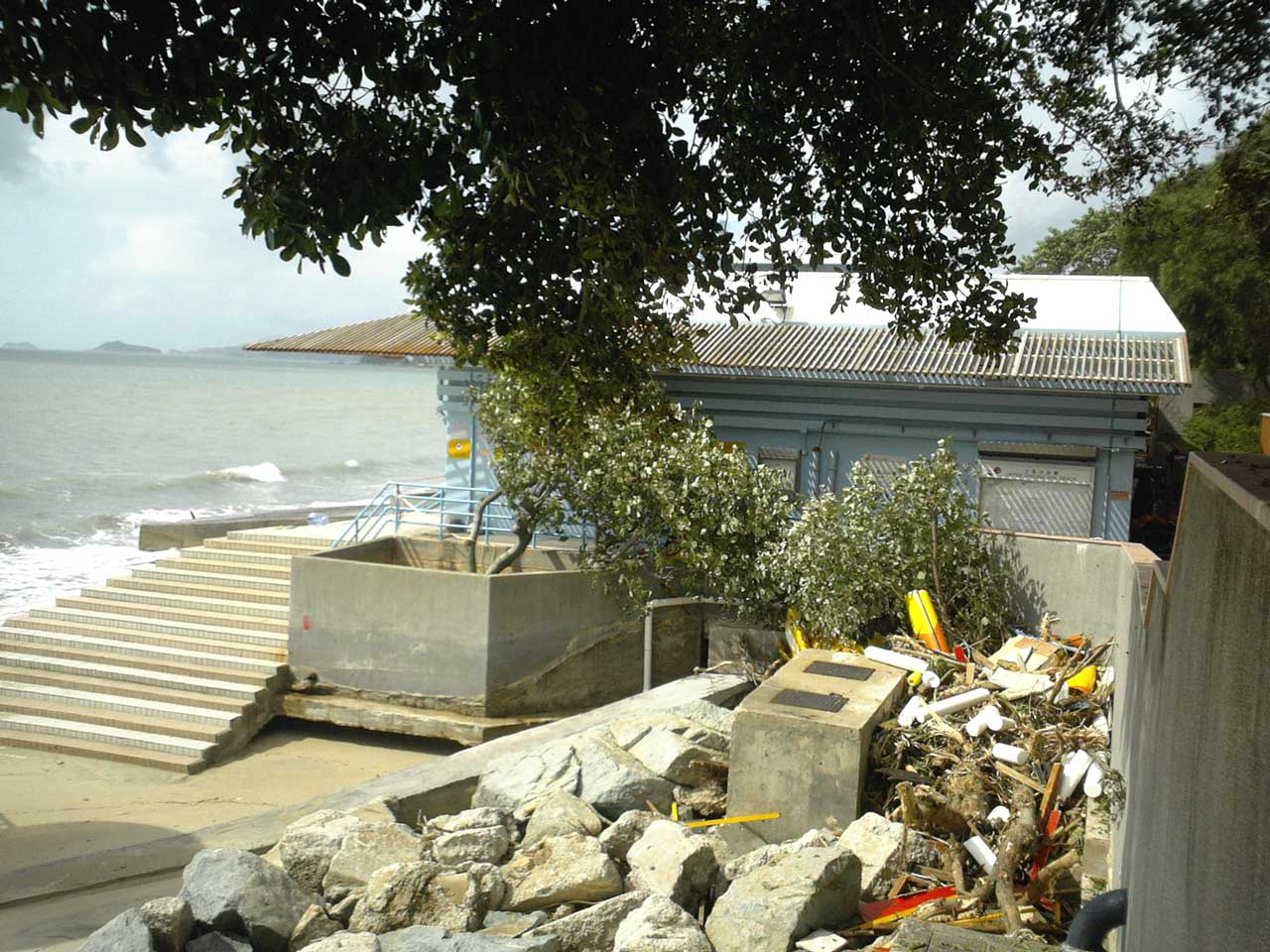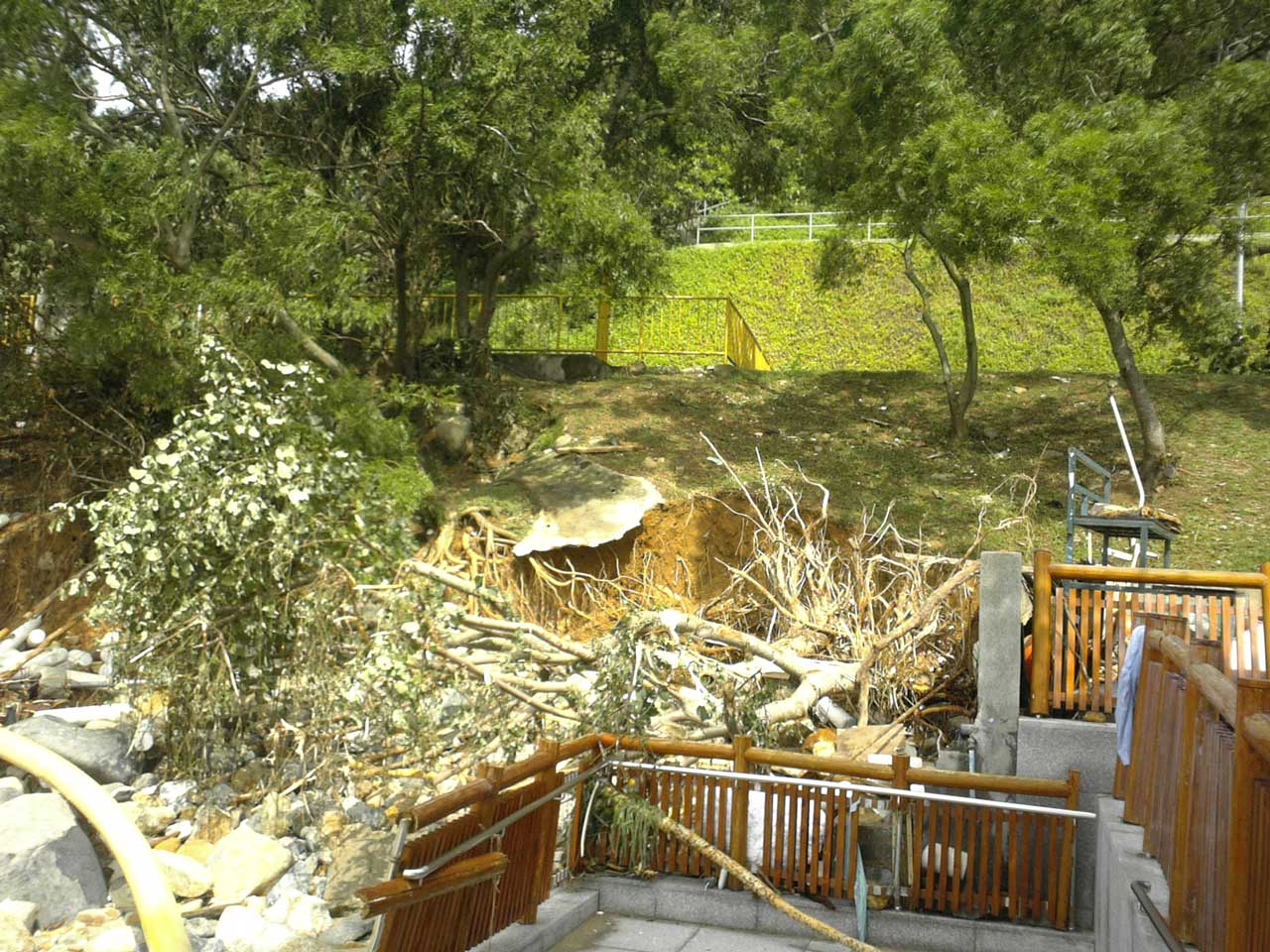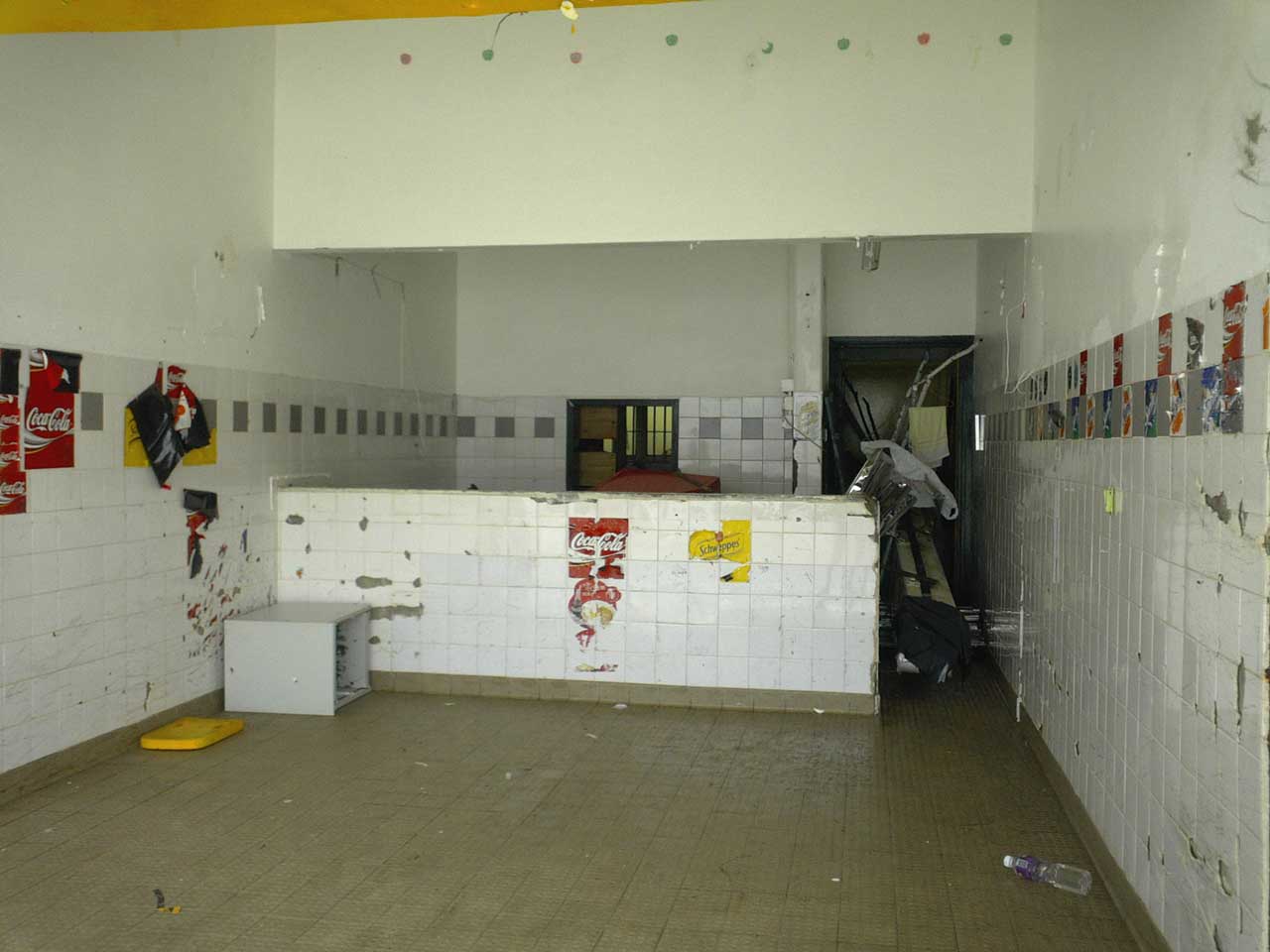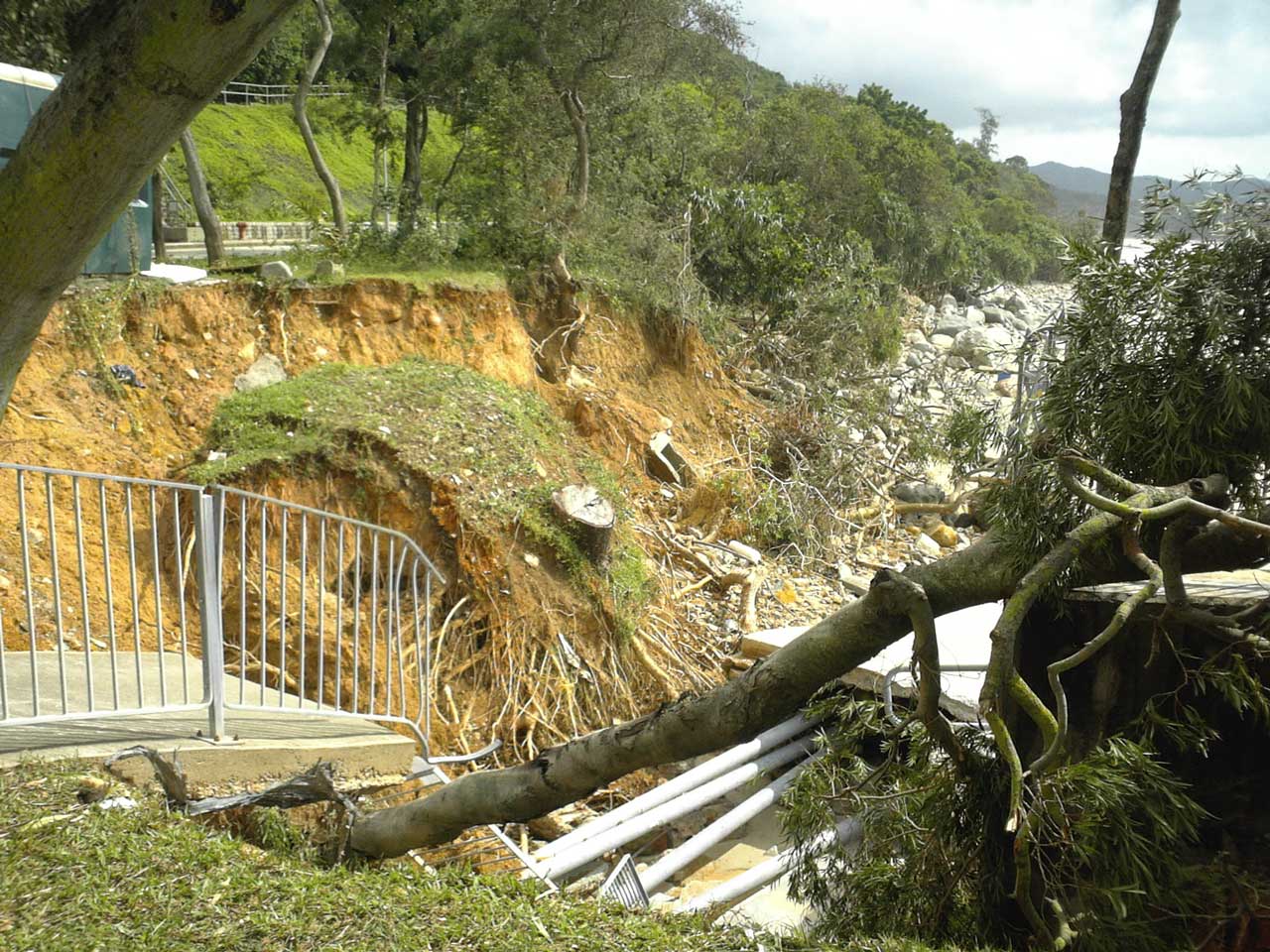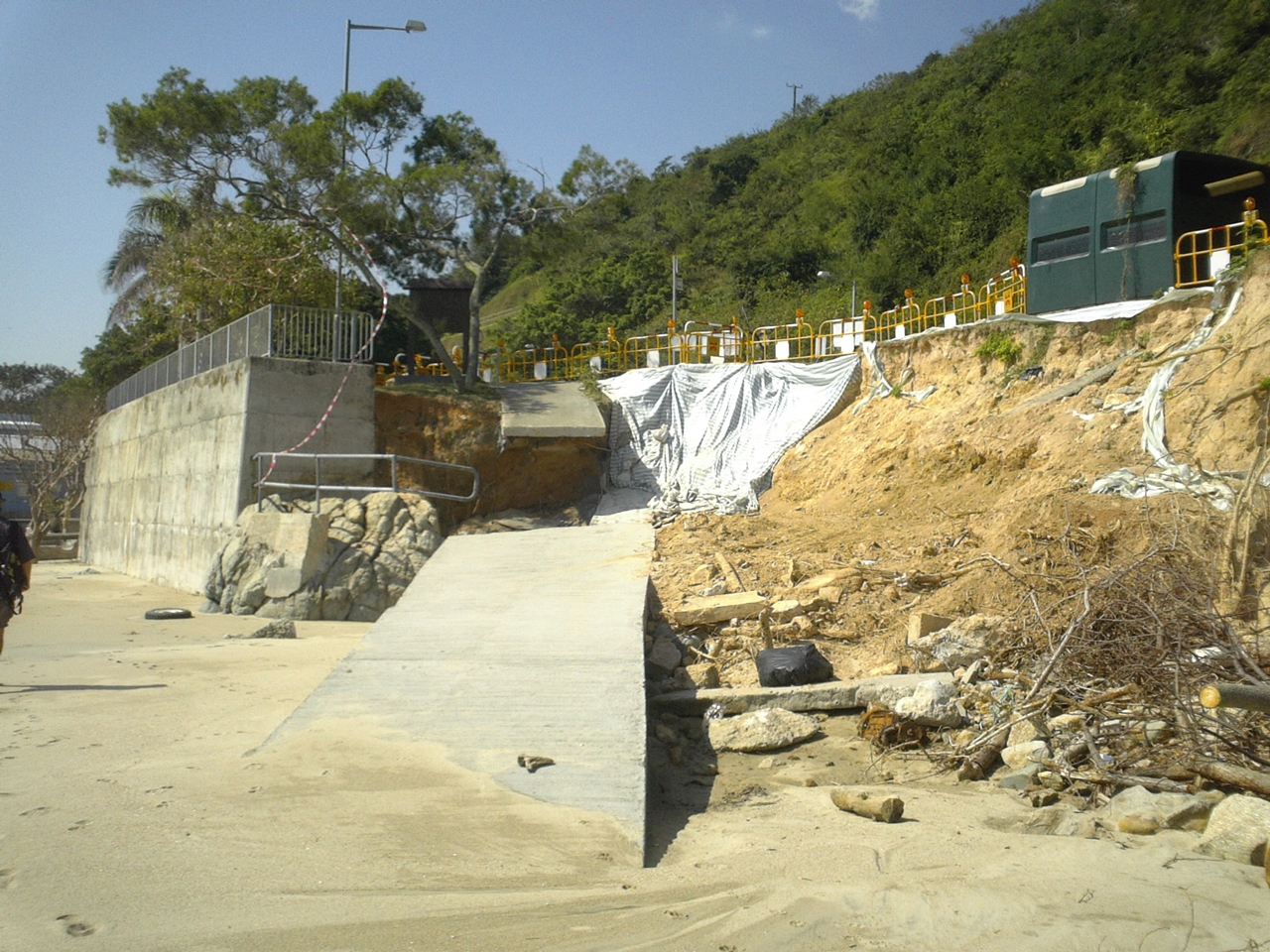 Tong Fuk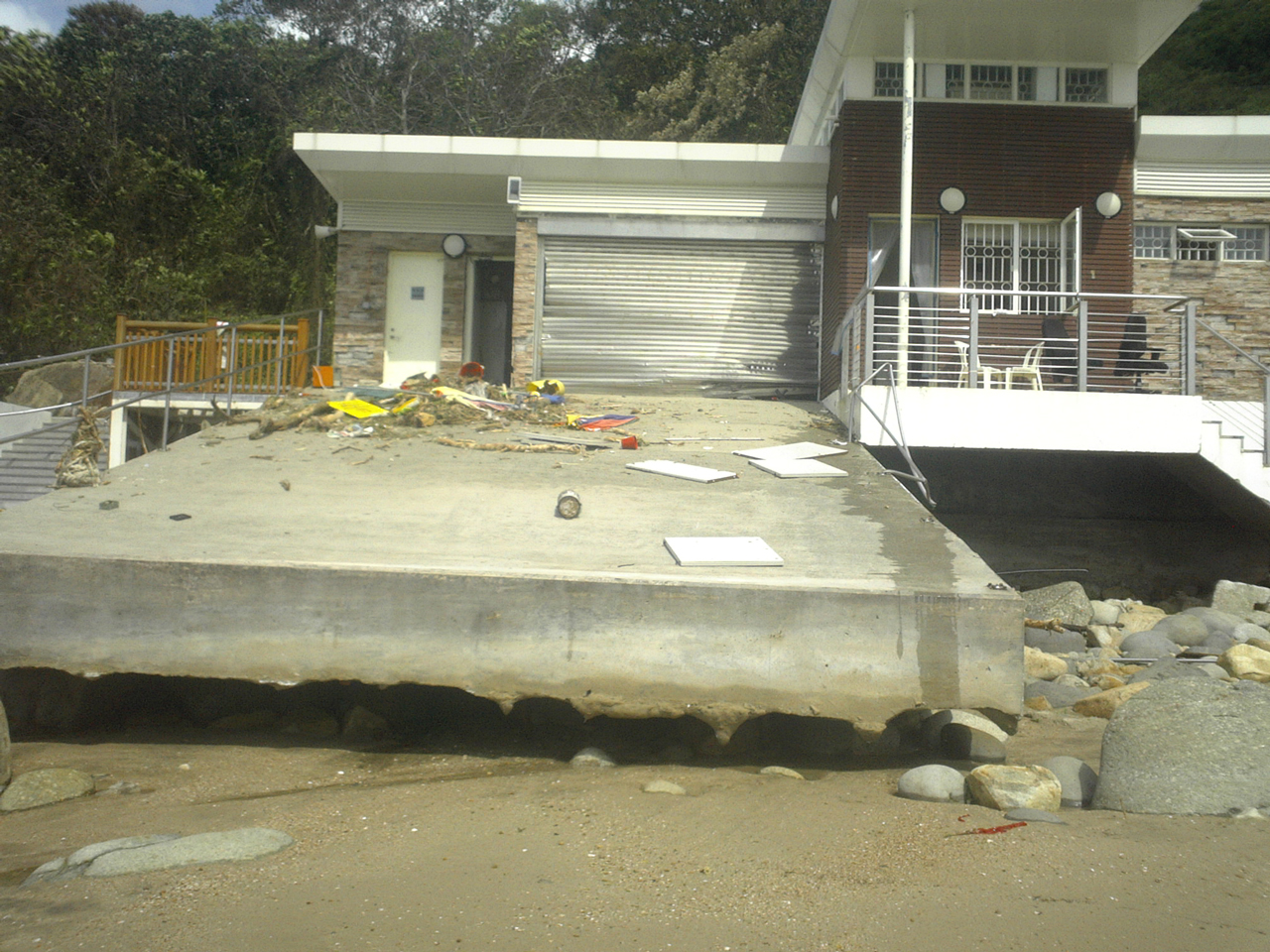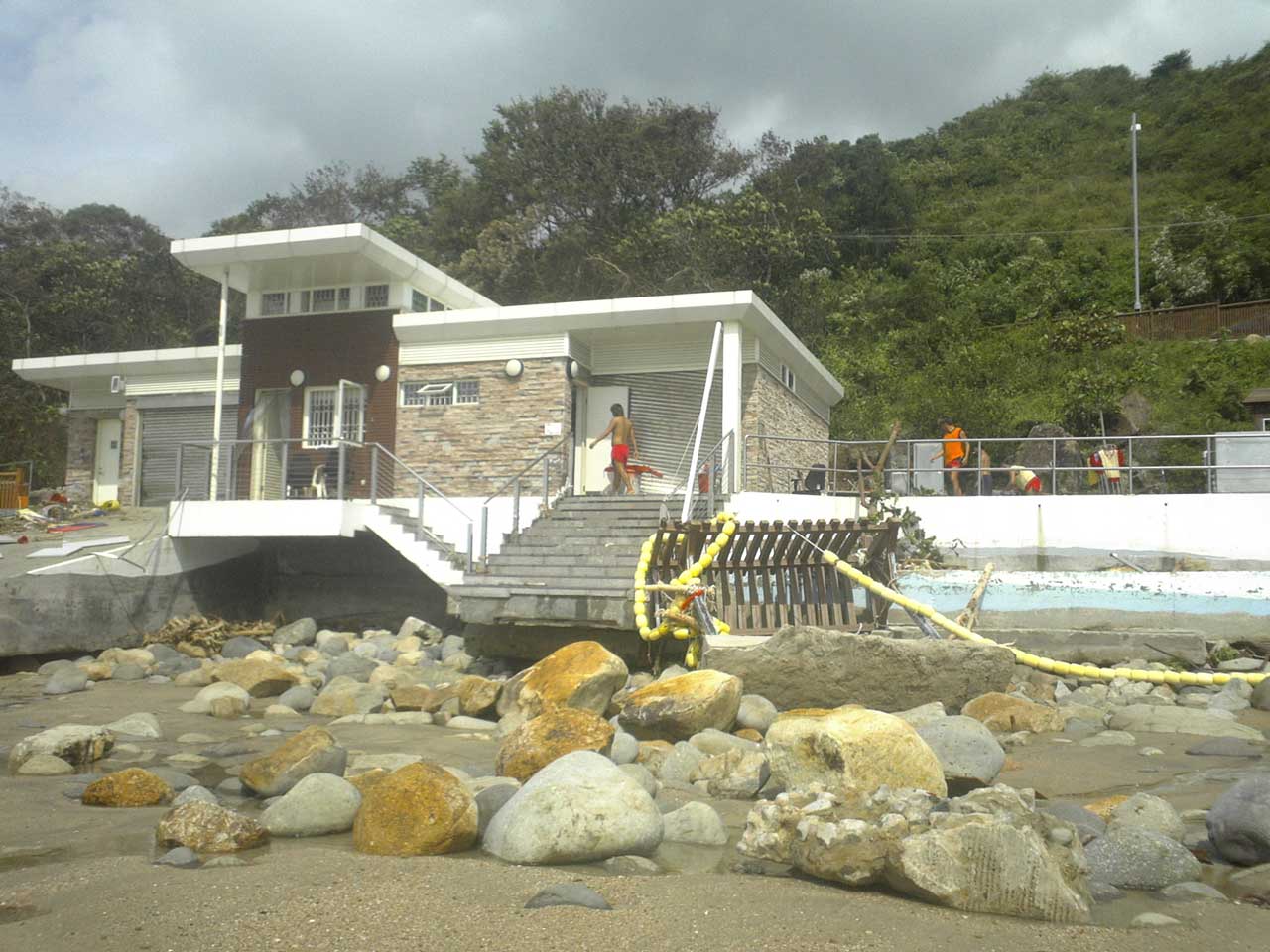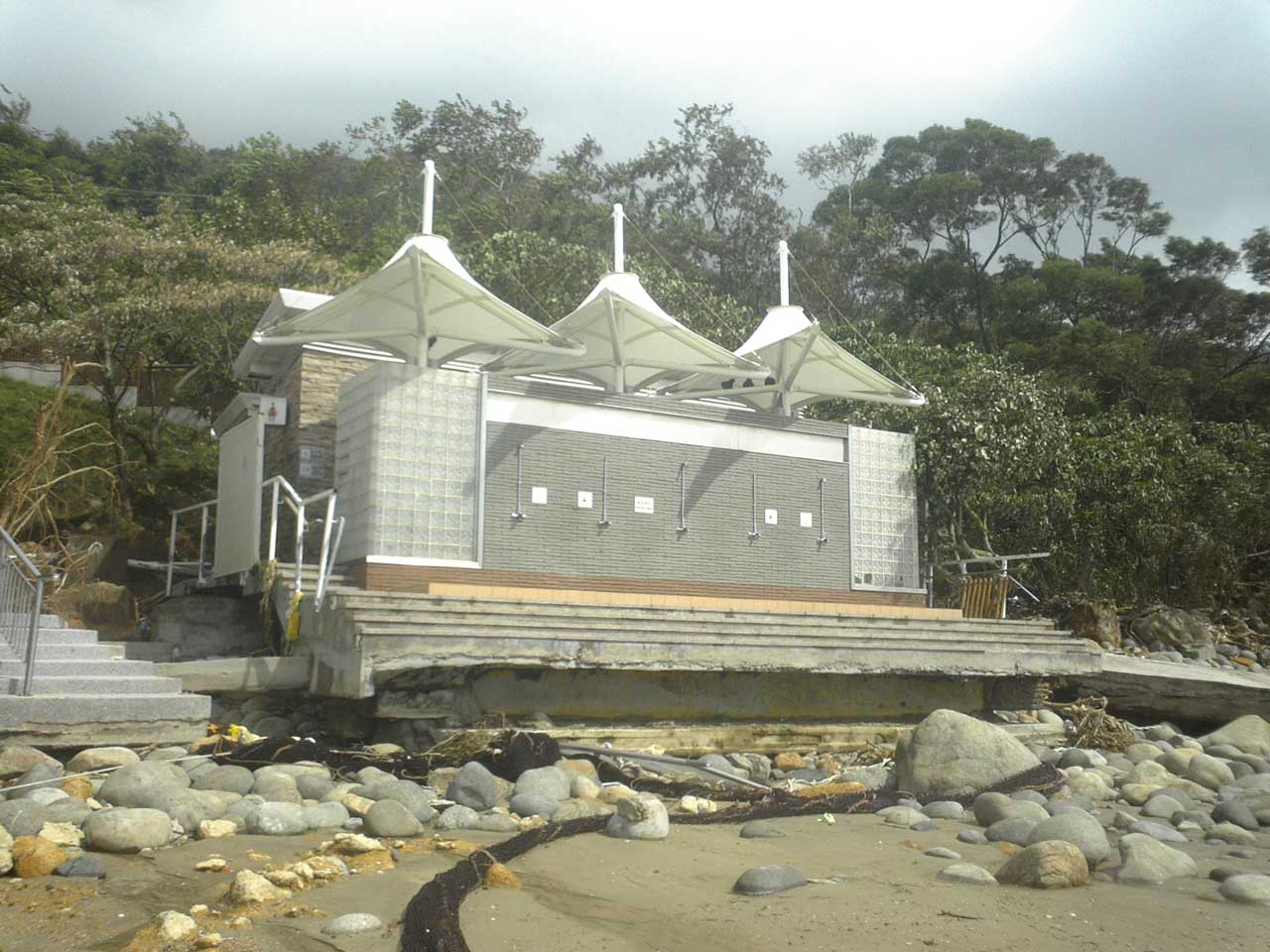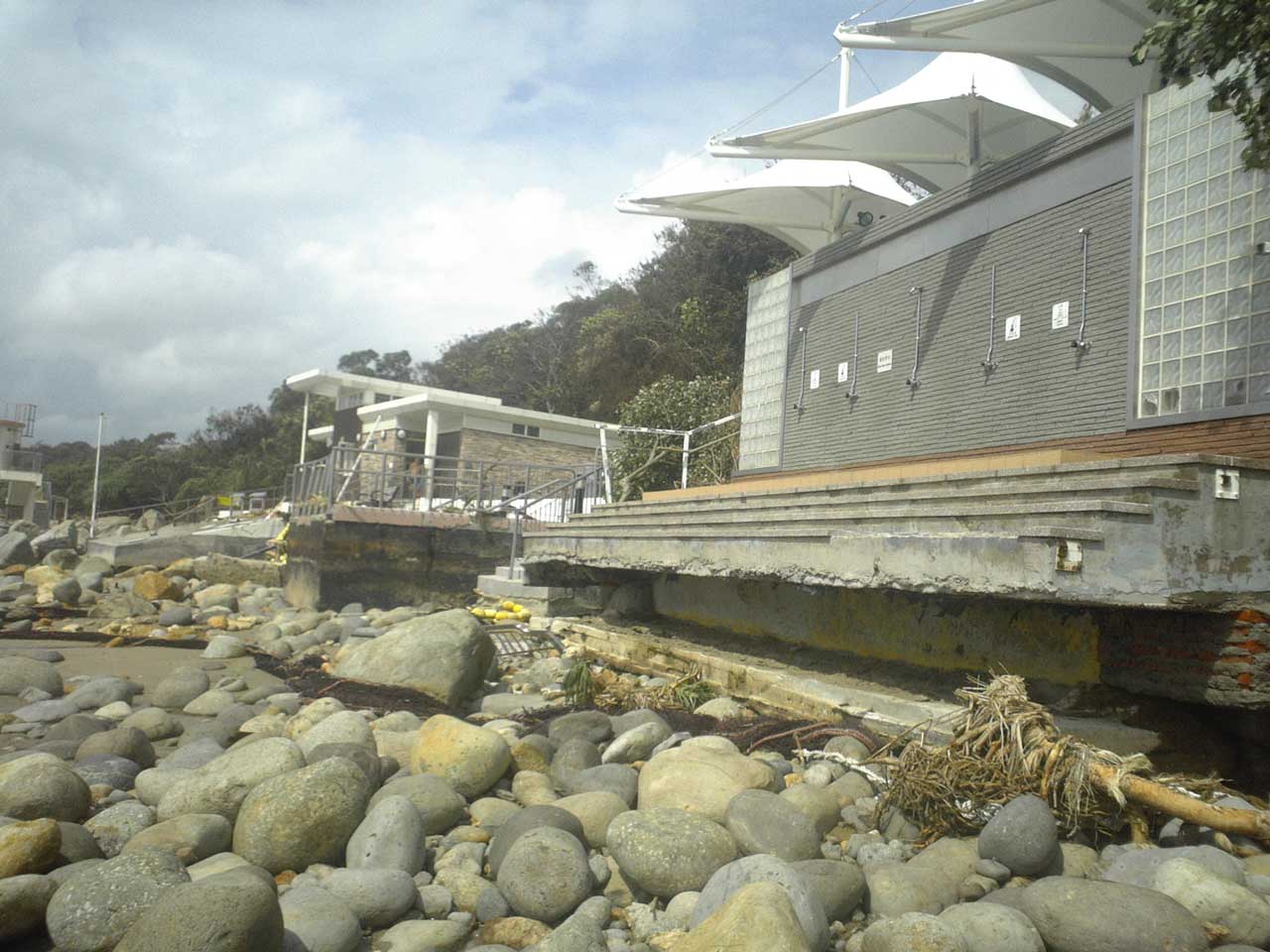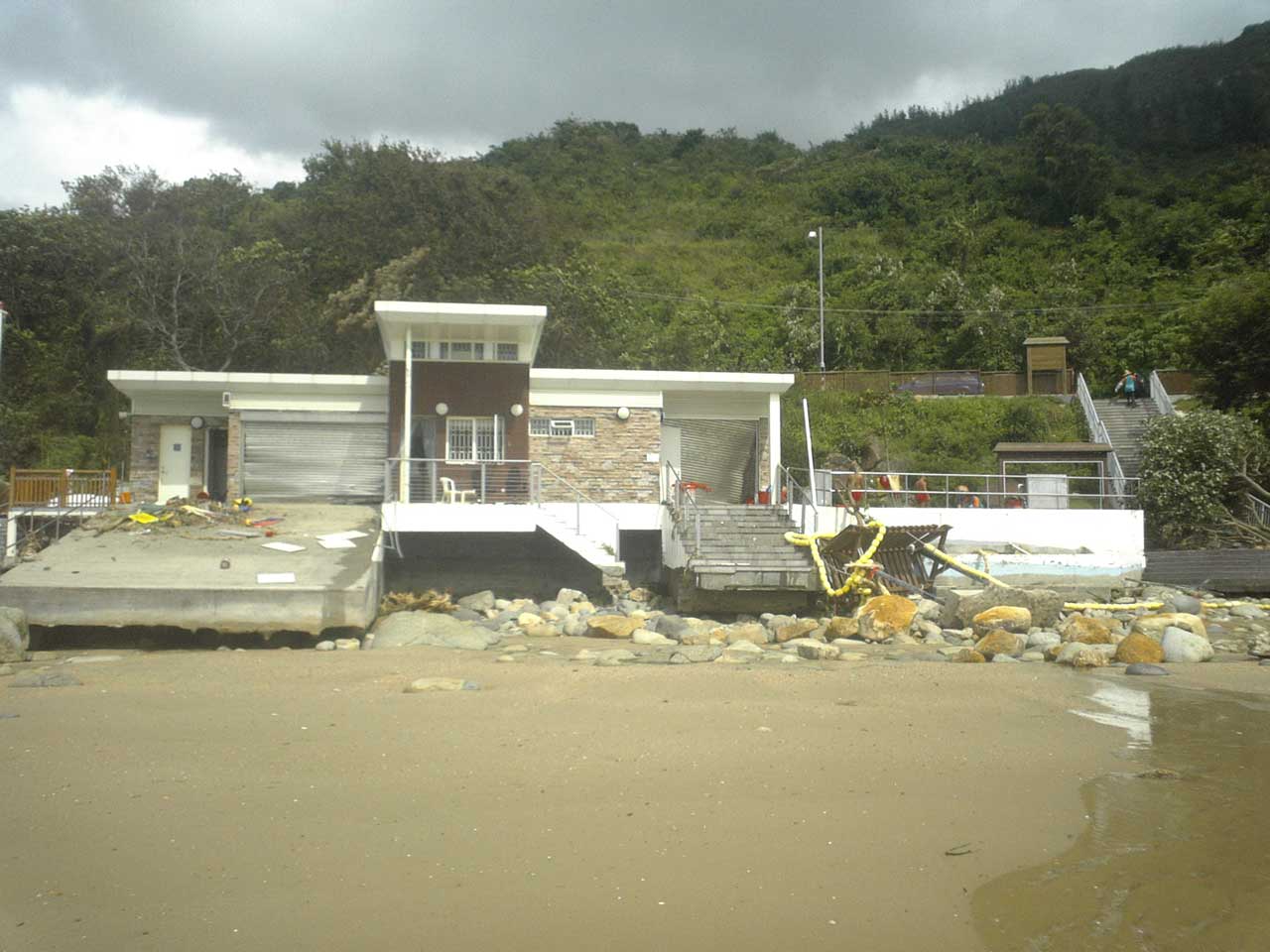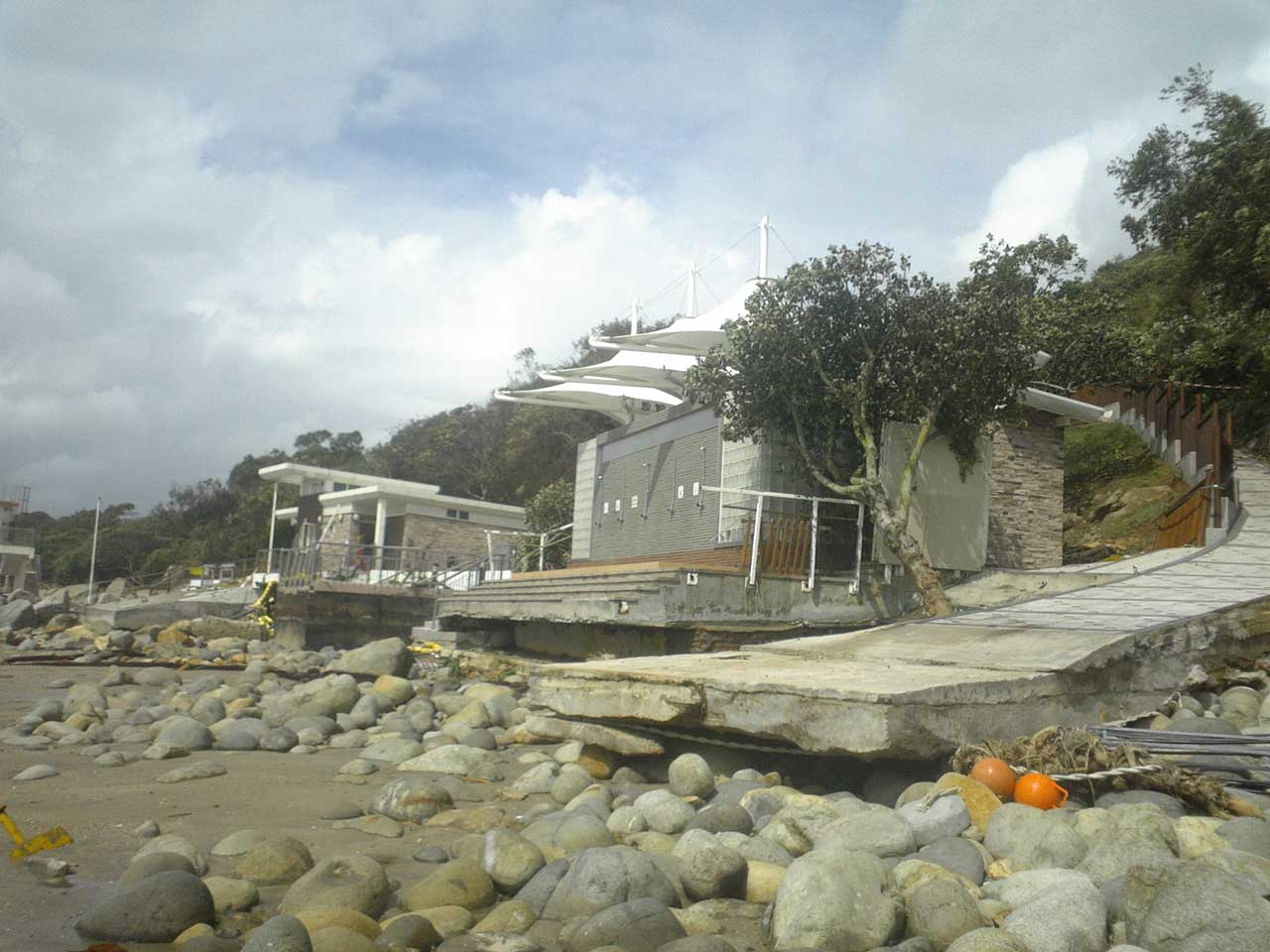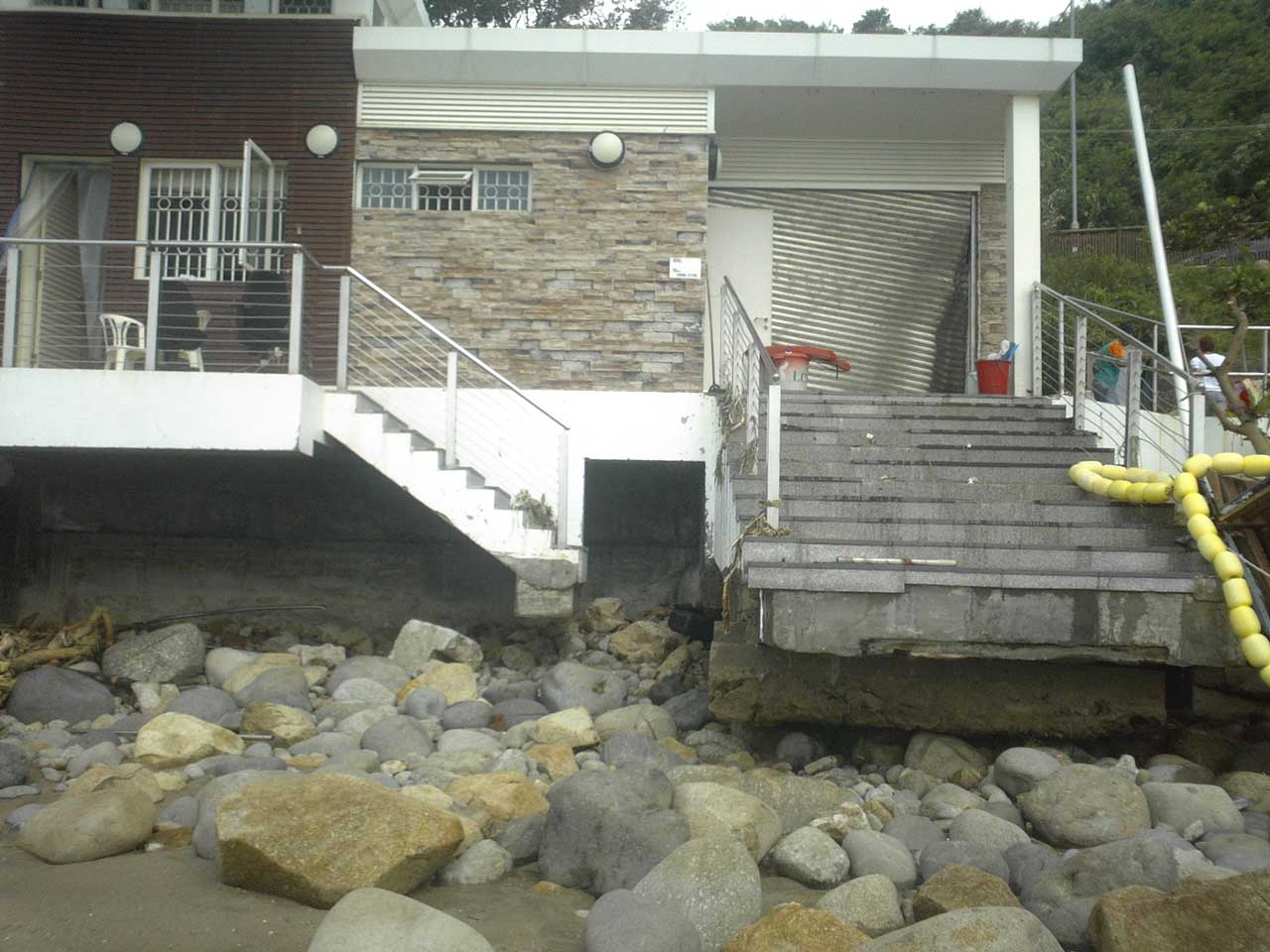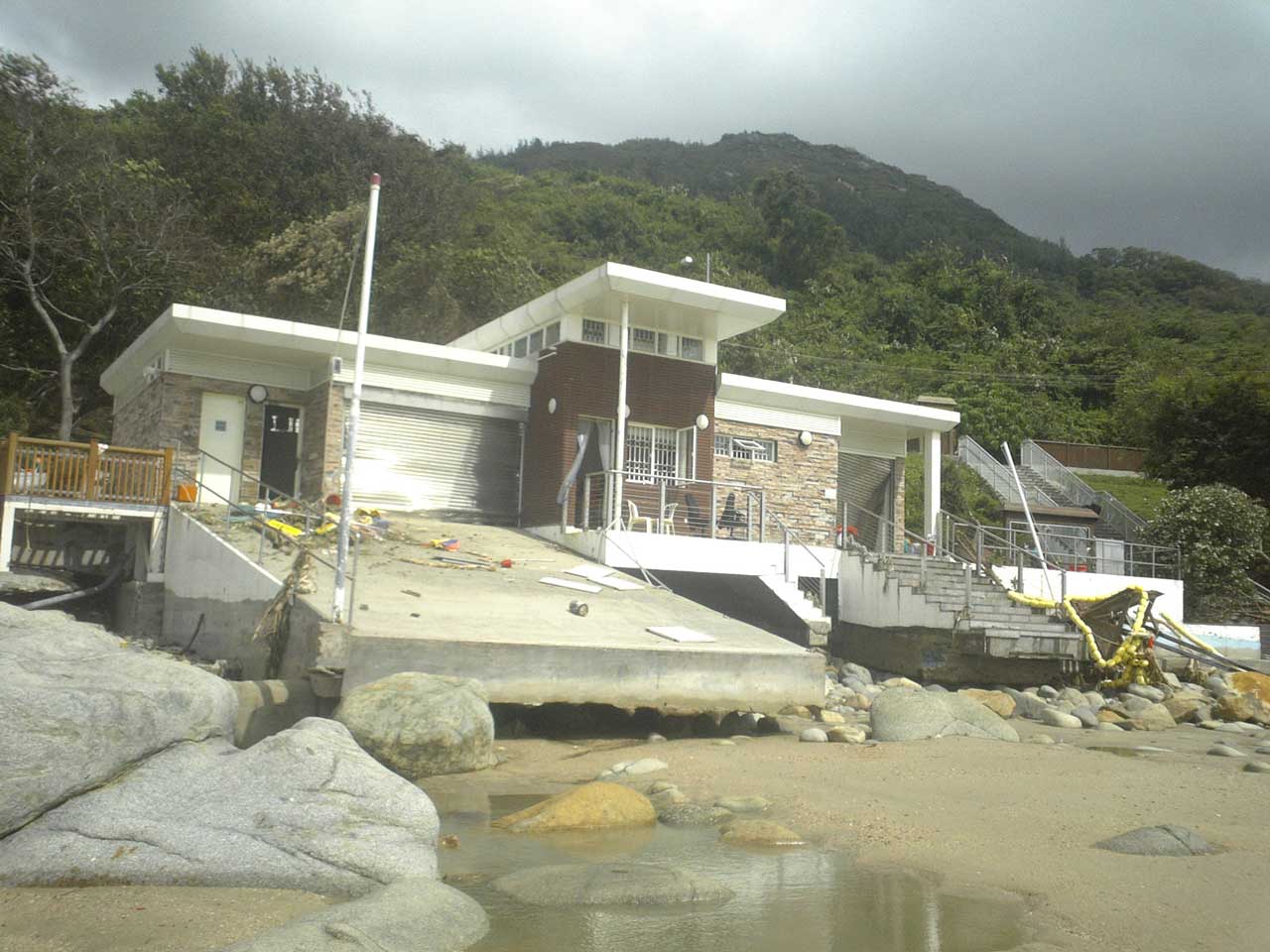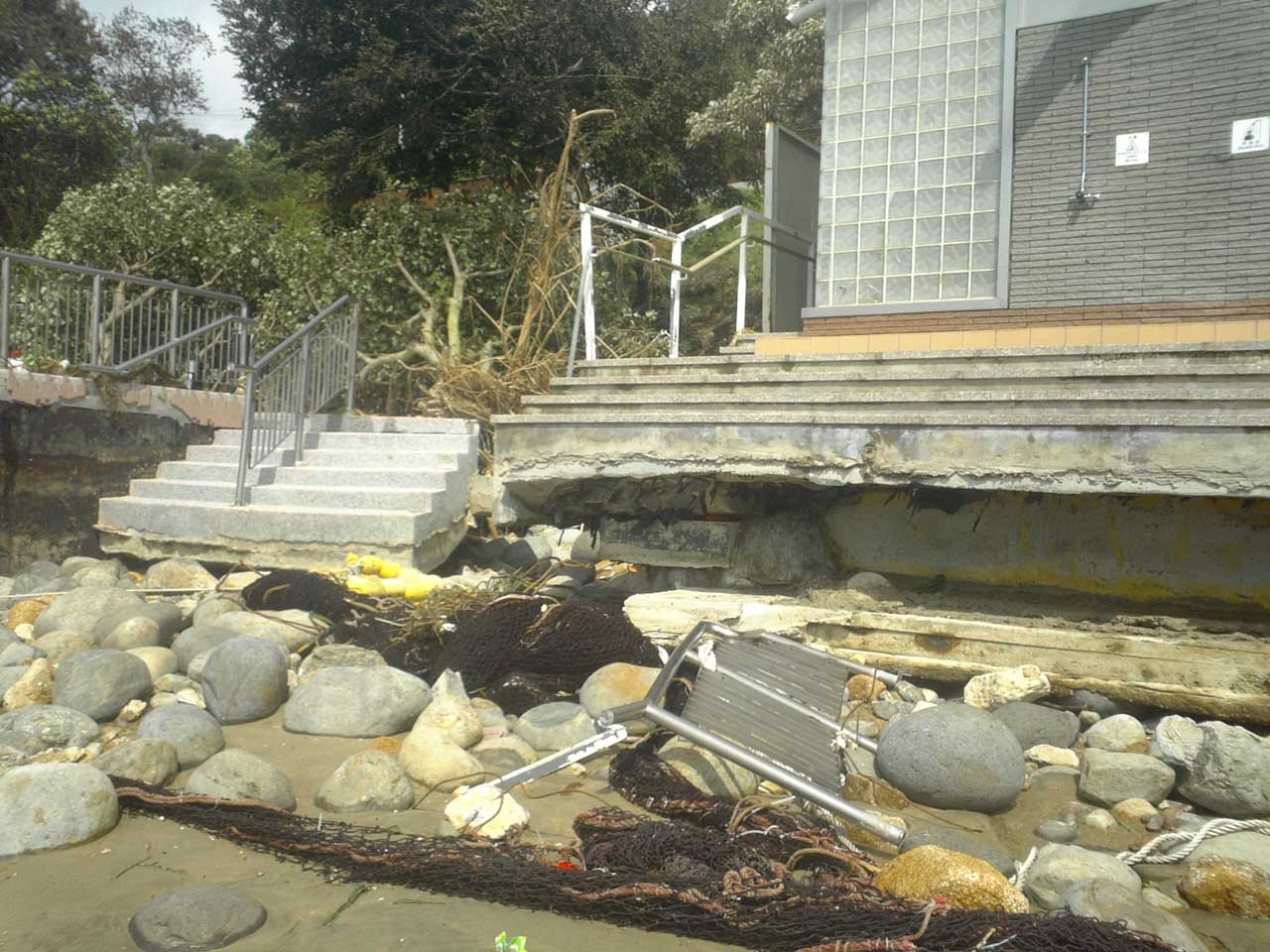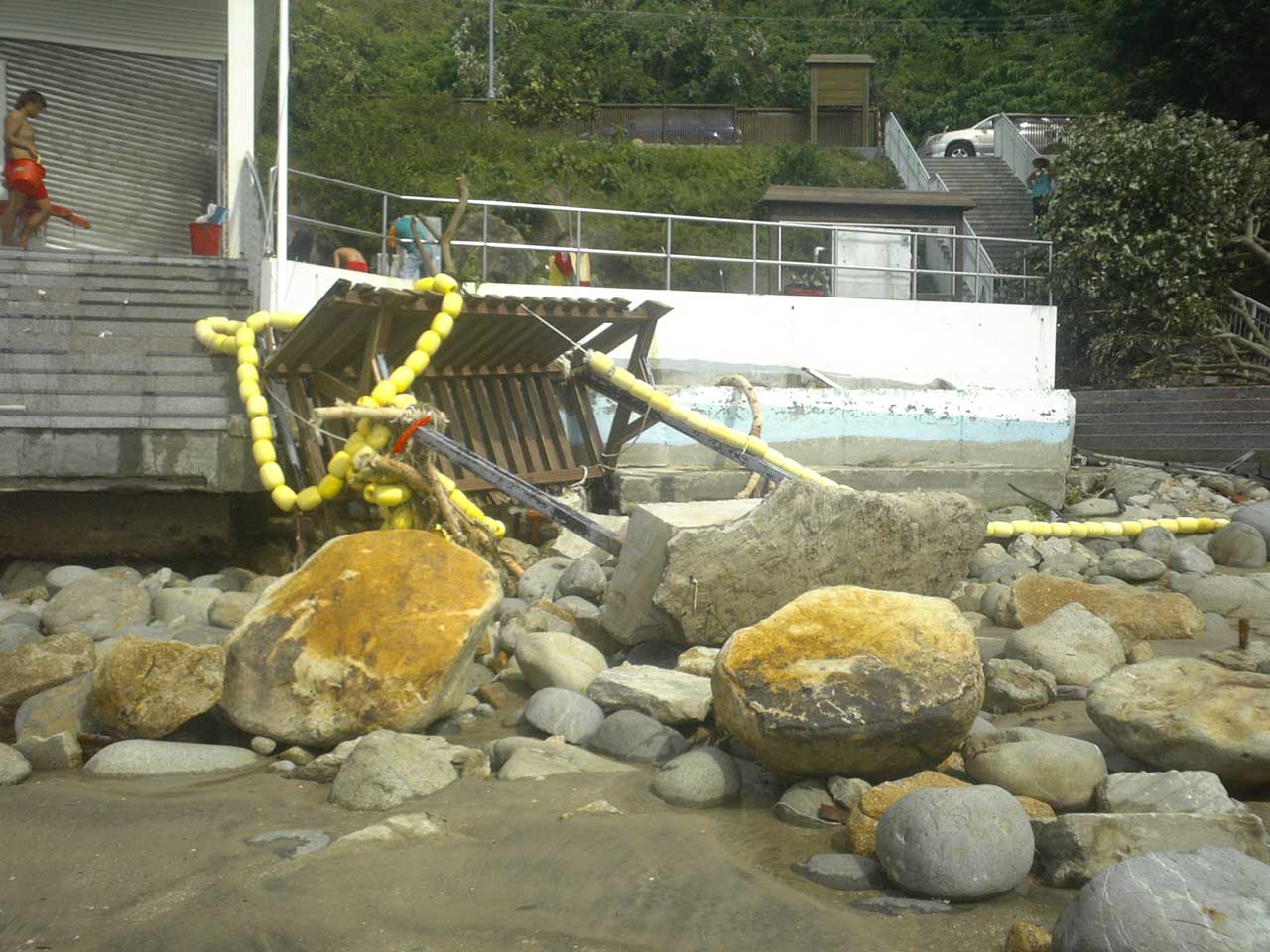 ---
Pui O