In person, on the phone or by skype … gain from my experience.
In a casual session, we talk about anything you like, identify issues that come up during our talk and come up with practical ideas and steps you can take right away, often without spending more money. This service is popular with professionals, business owners, start-ups, executives and parents who sometimes book for time with their kids.
Contact me to book your session.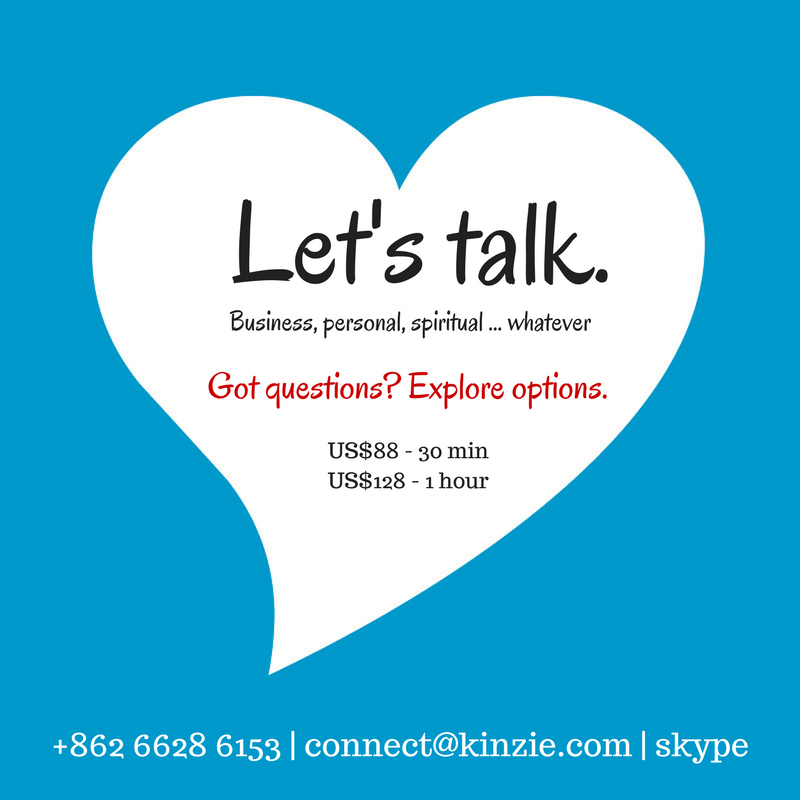 Insights and introductions
During our time together, I may also suggest, recommend or introduce others in my network who can provide products and services to meet any needs we have identified in the session.
NOTE: I do not receive fees or payment of any kind for referrals.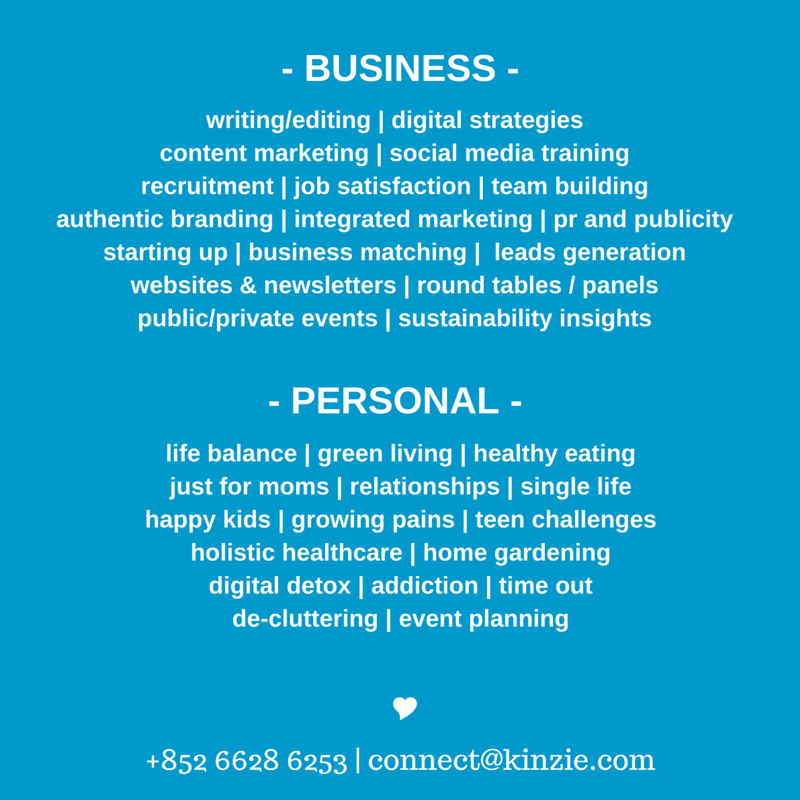 Bring questions. Get answers.
I need some help to promote my business/event.
We are looking for sustainable ways to grow our business
I am thinking of leaving my job to start a new career.
My daughter is being taunted by a group of boys.
My kids are overwhelmed with homework.
---
Contact me to book your session.
---
You might want to bring your to do list and you will leave with renewed clarity along with practical steps you can take immediately.
---
"Kinzie has great organizational skills, has great attention to detail and a tremendous gift for bringing zest and color to everything she touches. Every entrepreneur should have a Kinzie. It is rare to find someone who can stay calm and focused when everyone else is losing their mind. I recommend Kinzie as a trusted advisor who has great wisdom to impart for those smart enough to listen." Kevin Trczinski, Founder, CASBAA Directory
---