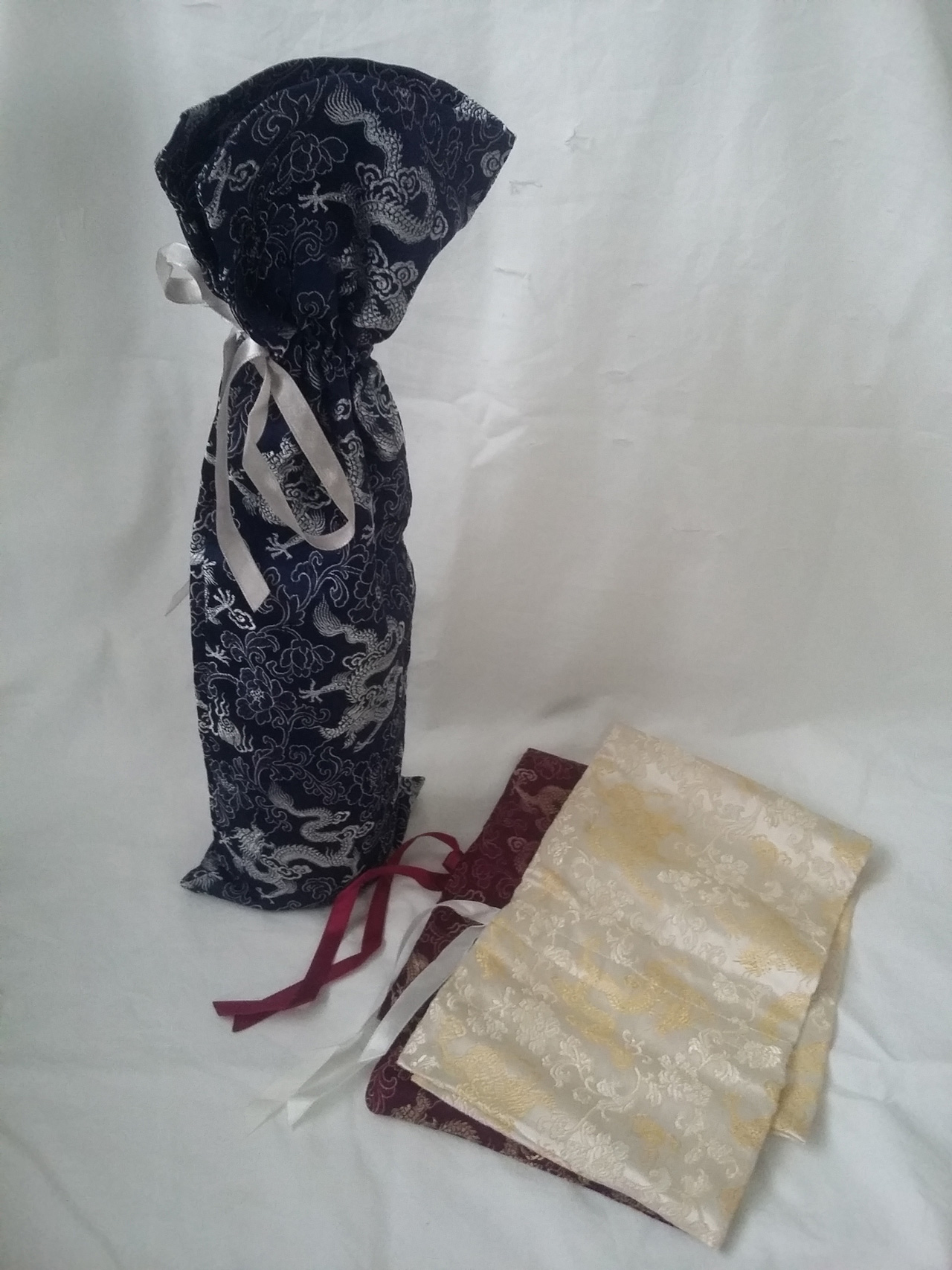 Dress your wine for dinner with the perfect hostess gift.
Material : Viscose brocade
Price : HK$98 (currency converter)
Buy : Online shop
Handmade by Kinzie
Colors: Navy, Red, Cream, Burgundy, Black/Red
Note : Postage is included in the price
Ever wish you had something other than a commercial plastic bag to present your bottle of wine? These handmade bottle bags are finished with french seams to prevent fraying and ensure a long life. One of my favorite moments was arriving at a dinner party and seeing one I had gifted presented to the hostess … pay it forward.