Use fabric gift bags under the tree instead of wrapping paper this year and next year and the year after that. These locally made, hand crafted, durable, reusable Christmas gift bags are perfect for sweets and candies, biscuits and cookies or other goodies and gifts to make your eco-choices easy … naturally.
Small – HK$50: 27cm x 32cm (ie. jewelry, electronics) – shop online
Medium – HK$70: 33cm x 48cm (ie. books, toys) – shop online
Large – HK$90: 40cm x 50cm (ie. games, Santa bag) – shop online
The bags are machine washable and all seams are finished to last a lifetime.
Order: shop at kinzie.com
Currency converter : xe.com
Feel free to request something made specially for you.
Thank you for visiting my shop.
See also : Wine bags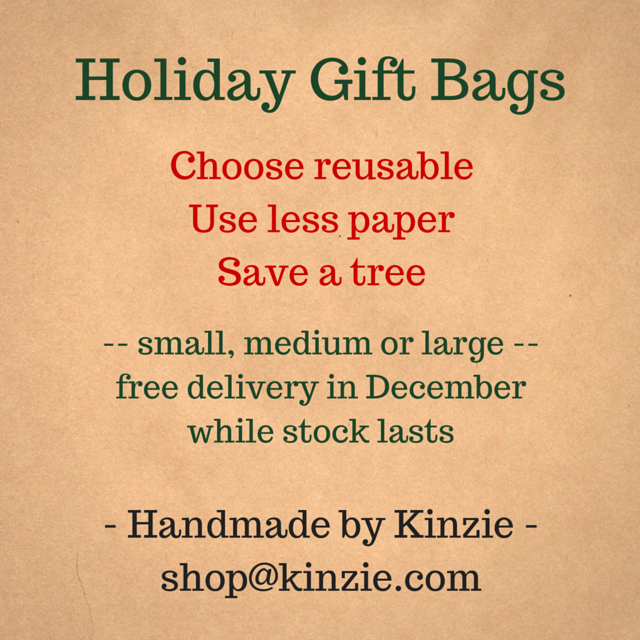 Fabric Gift Bag made from cotton fabric – eco-responsible – reusable
These reusable drawstring gift bags are made of cotton print and matching ribbon in bright red and green.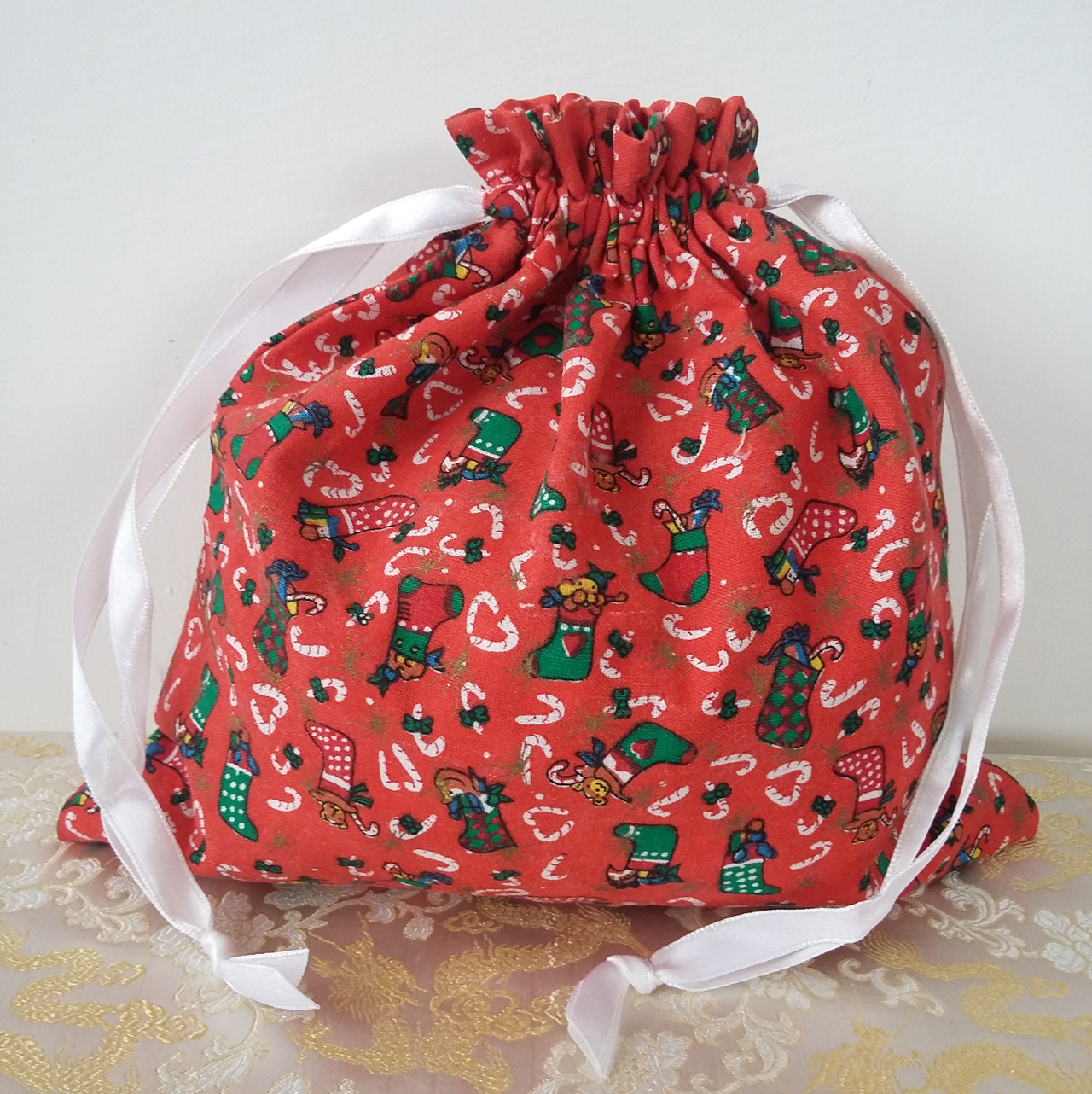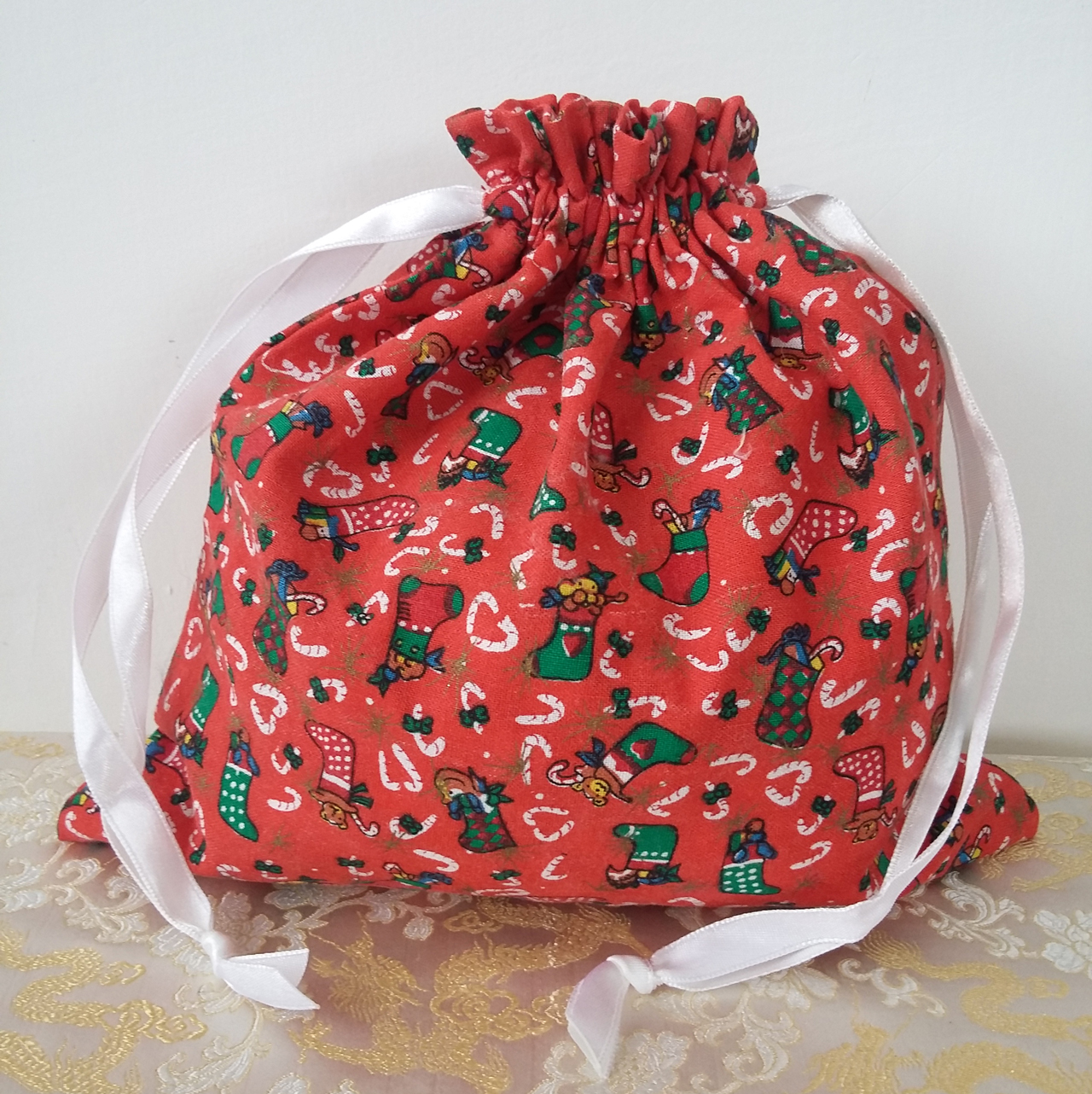 Holiday gift bag collection 2015