Rest in peace, Billy – our loved and beloved bovine friend and neighbor and another innocent victim of our plastic addiction.
His belly was full of plastic.
Tomorrow's Shap Long Cleanup will be in his memory.
It seems fitting, given the amount of rubbish blown in to the field by Mangkhut, the storm that also took away our favorite trees providing shelter on Pui O Beach.
Famously naughty and generally harmless, he will be missed by many, but at least he is no longer suffering.
We will wait to hear from the AFCD who have agreed to run tests.
Our poor boy's four stomachs were so packed with plastic that his belly was round like a barrel while the rest of his body was skeletal. It was hard to see him in that condition – starving, no matter how much he ate. Humans kept feeding him bread, so he foraged in the bins and ate bread bags and all sorts of rubbish.
While the buffalo tolerated his presence in the herd, he was generally on his own in the 'hood.
I know not everyone will miss you but I will really miss scratching your stinky head and always saying hello and walking behind you as you took your time on the wetlands path and dodging your growing horns while taking care of you when you were being naughty on the beach.
Various friends and his primary caretaker, volunteer Jean, burned incense, blew the requiem of the shakuhach and lit a twig fire as we waited for the government officials to remove his remains from the sheltered spot on the Pui O wetland where he left his body.
Humans really suck, sometimes.
We really do.
UPDATE 11/26: The AFCD confirmed in long overdue tests that our beloved Billy died from obstruction with two of his four stomachs full of plastic. He developed a taste for the human food fed him by visitors to the beach and he foraged in the bins for his favorite treats. But he was unable to separate what tasted yummy from the plastic packaging he ate along with everything else.
We can do better than this.
https://www.facebook.com/afcdgovhk/photos/a.2059814450929343/2238230126421107/?type=3&theater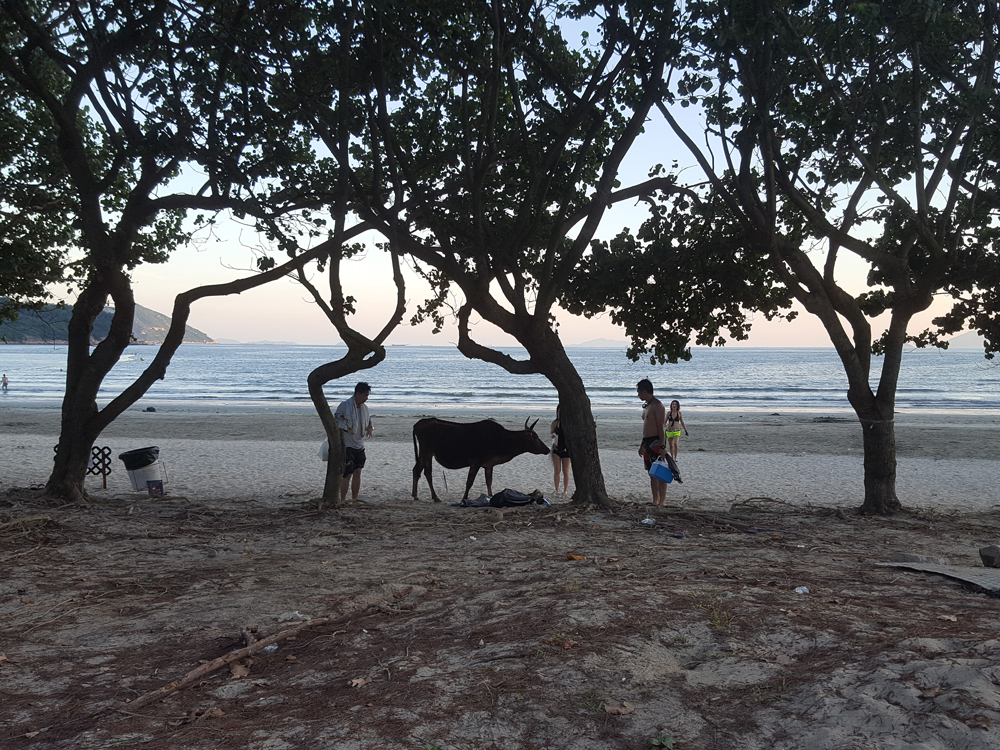 ---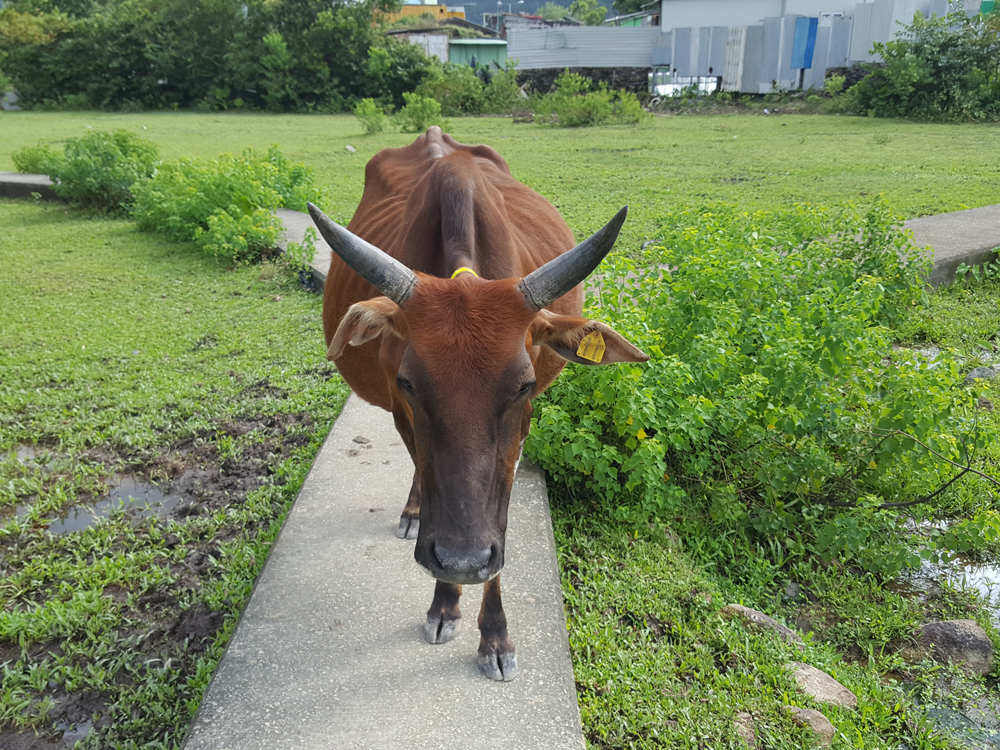 ---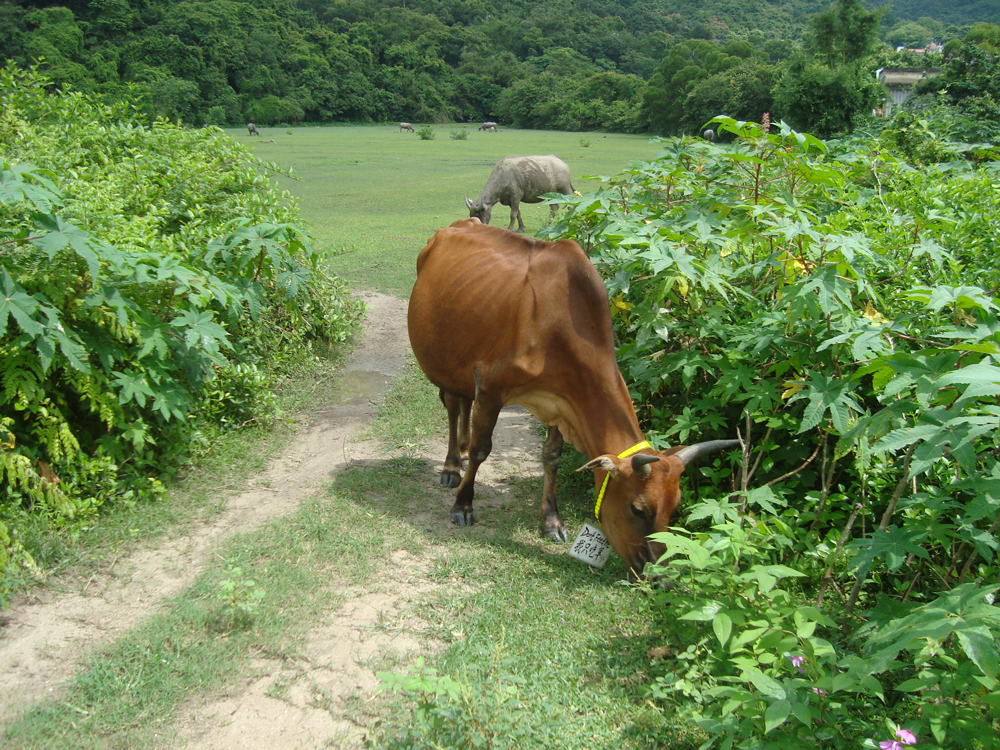 ---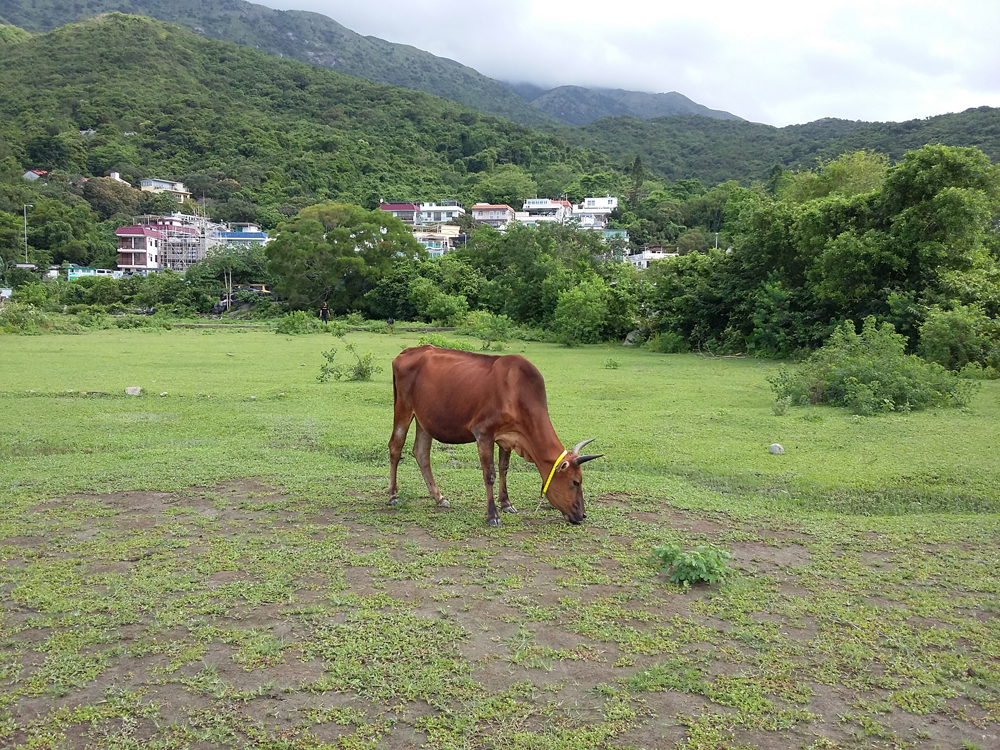 ---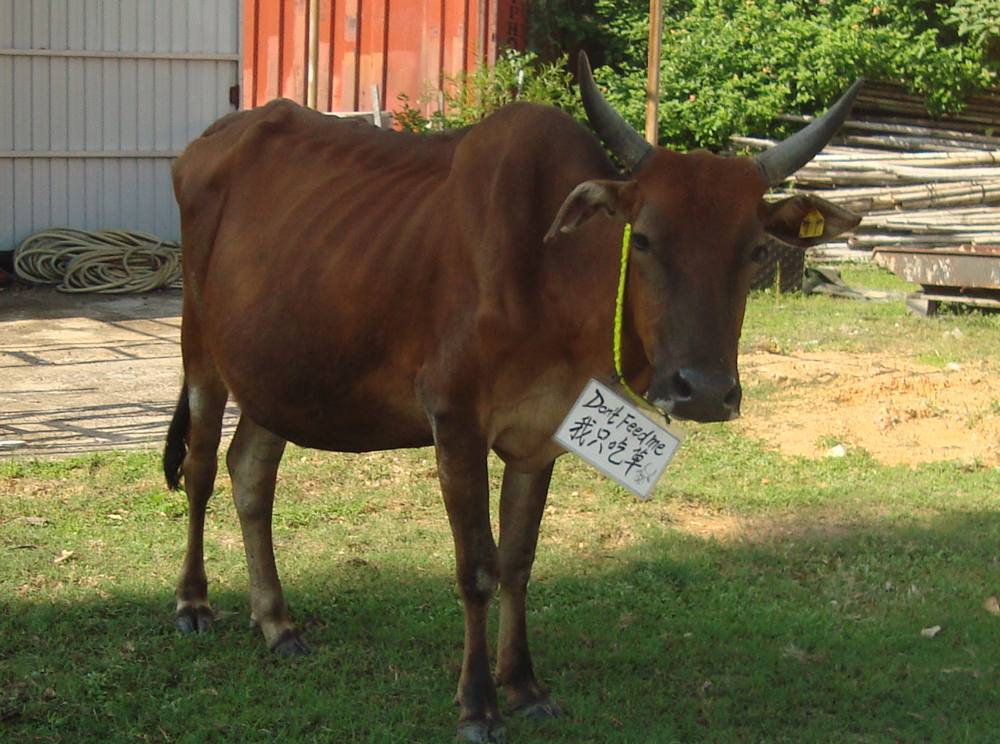 ---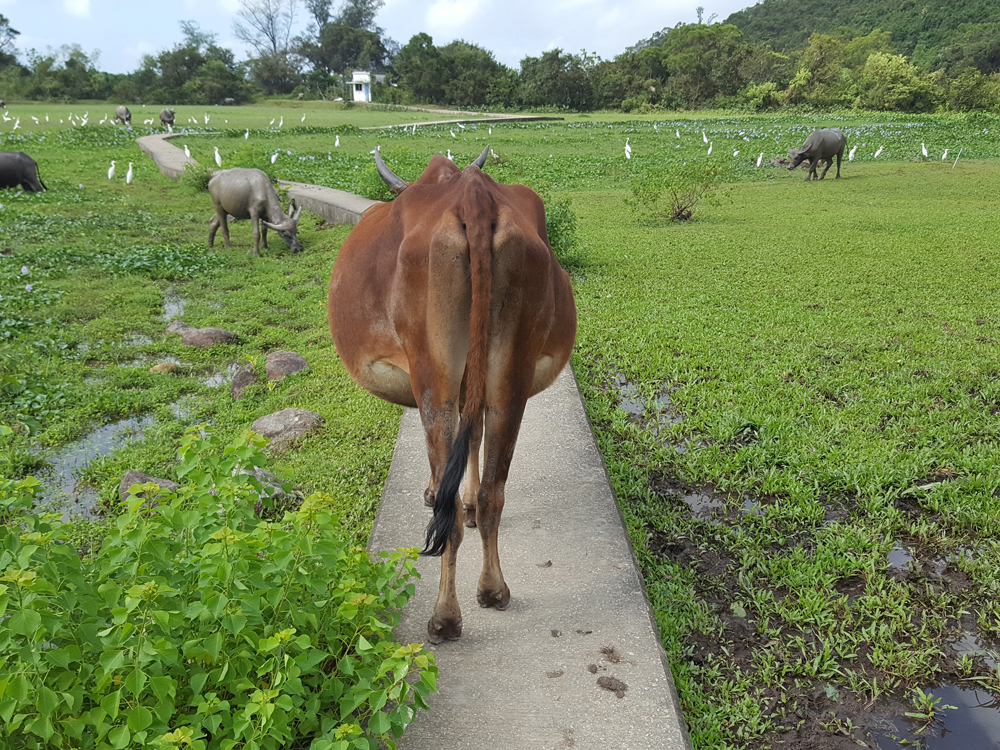 ---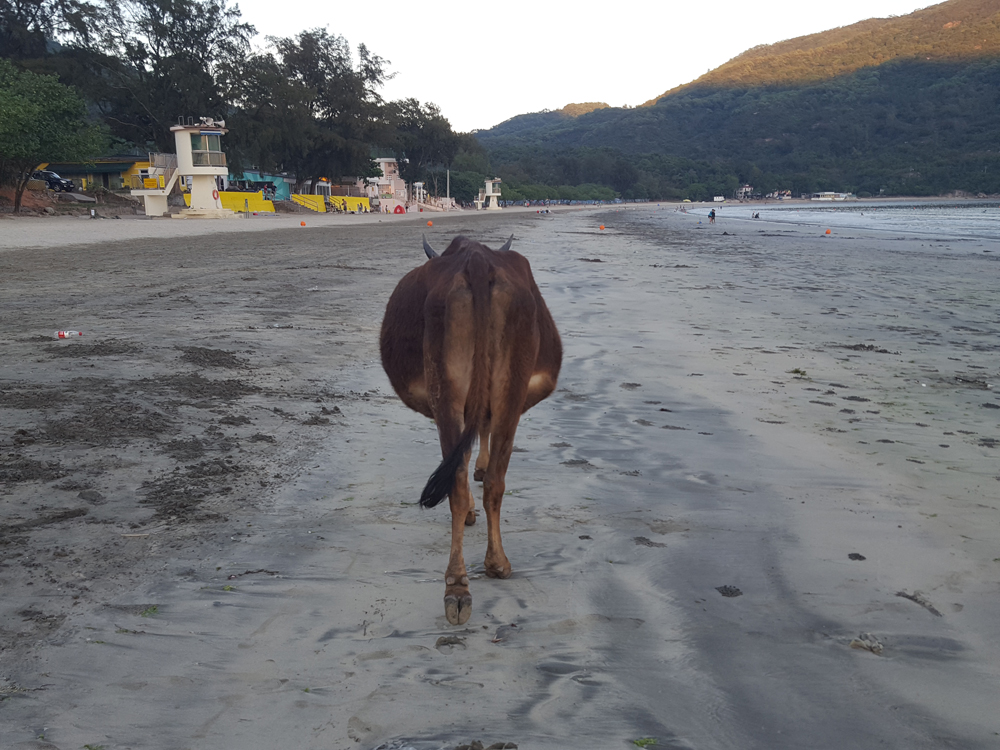 ---
PS – Please think of Billy the next time you buy a new pair of shoes …
In Pictures: Dear humans, how many pairs of shoes do you need?
---