In October 1992, I answered an ad in the @scmpnews for a half-time PR Lady and landed my second HK job.
It came after working 3 months at Laykin Communications, where I got the best introduction to Hong Kong media.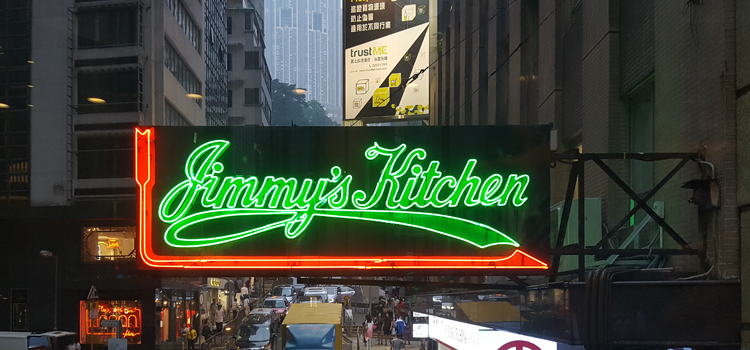 My mission at The Jimmy's Group was to convert a storage room into my office and create their first in-house marketing department. There were 7 restaurants and we opened 3 more, including La Trattoria in the Landmark and Jimmy's Sports Bar at the newly opened Hong Kong Stadium.
Fast forward to 2003, when I personally delivered copies of the first edition of Natural Hong Kong – the heartbeat directory for free distribution, and I was welcomed like it was old home week, though I had not set foot inside the restaurant since 1994.